It's springtime in Tulsa! The redbuds have blossomed, and the city is blanketed in blooming flowers (and pollen). While tulips have already peaked, now is the time to head out to see some later-April irises, pansies and azaleas. We've scoured the city and here are some of our top picks for floral fun.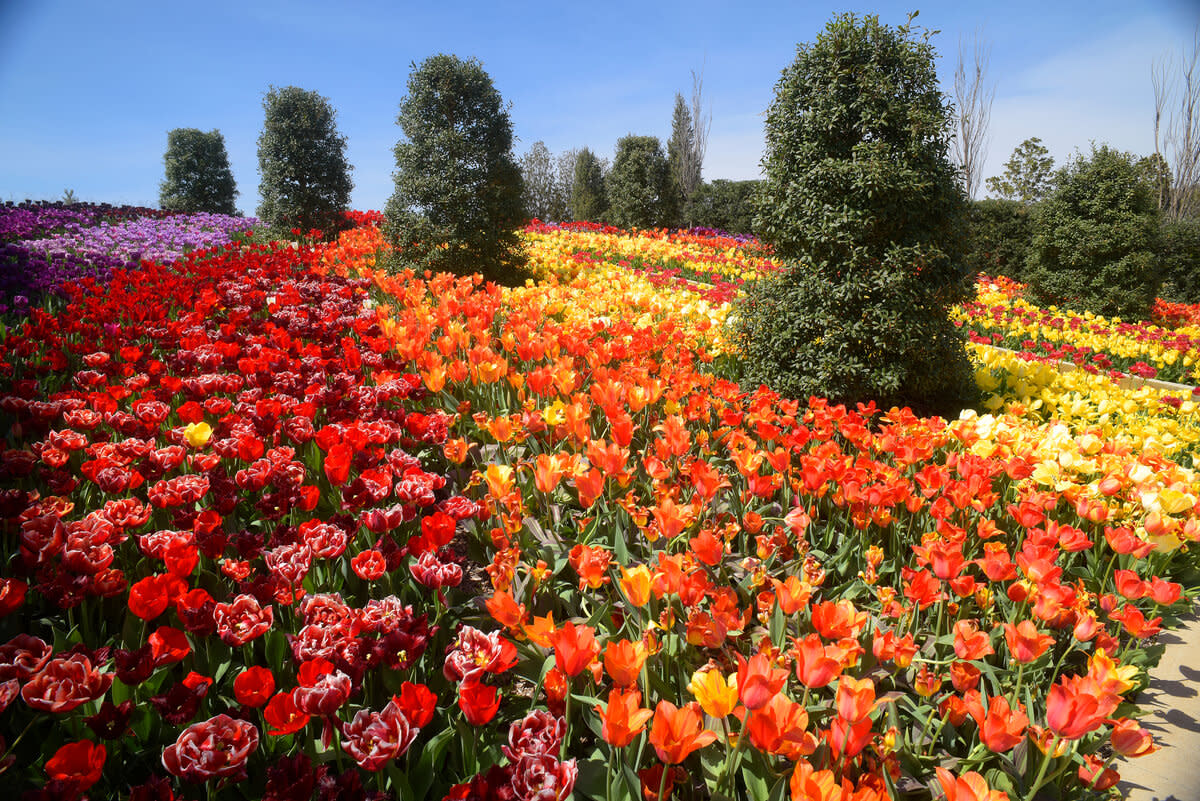 Blooms at Tulsa Botanic Garden.
1. Tulsa Botanic Garden
3900 Tulsa Botanic Dr, Tulsa, OK 74127
A tour of Tulsa gardens must include a stop at the incredible Tulsa Botanic Garden. Just a 15-minute drive from downtown, the Tulsa Botanic Garden showcases over 350 plant varieties, in the Tandy Floral Terraces. The 3-acre ornamental garden includes beautiful art deco designs, water features and one of the region's largest spring flower displays with more than 100,000 bulbs.
Be sure to check out the two-acre Children's Discovery Garden if you're visiting with the family. The children's garden offers experience-based learning opportunities for children and families in a dynamic natural setting.
Make plans to visit this spring (you may even catch some live music!) and be sure to reserve tickets in advance on their website.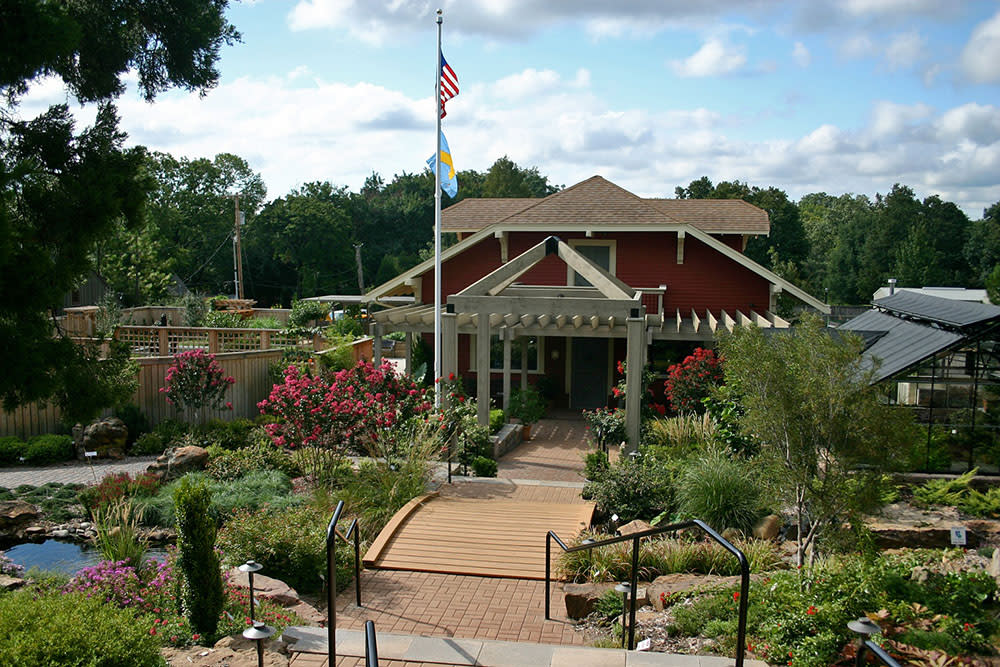 The Linnaeus Teaching Garden at Woodward Park.
2. Woodward Park
2435 S Peoria Ave, Tulsa, OK 74114
A Tulsa classic, Woodward Park is nestled in Midtown Tulsa. The park is a well-known spot to shoot prom and wedding photos as it is home to 44 acres of expertly manicured landscape. In fact, you may need to patiently wait for another model/ subject to clear out of your serene setting.
There are two main garden areas within the park, the Upper and Lower Rock Gardens, and the formal terraces of the Tulsa Rose Garden. Both gardens were established during the 1930s and have flourished for nearly a century as new developments were added to the park.
Don't miss the Linnaeus Teaching Garden on the southeast side of the park. Opened in 2006, the teaching garden includes a boulder garden, greenhouse, vegetable gardens and fountains for a unique garden experience. The park is free to visit year-round and conveniently located near shopping and restaurants on Cherry Street, Brookside and at Utica Square.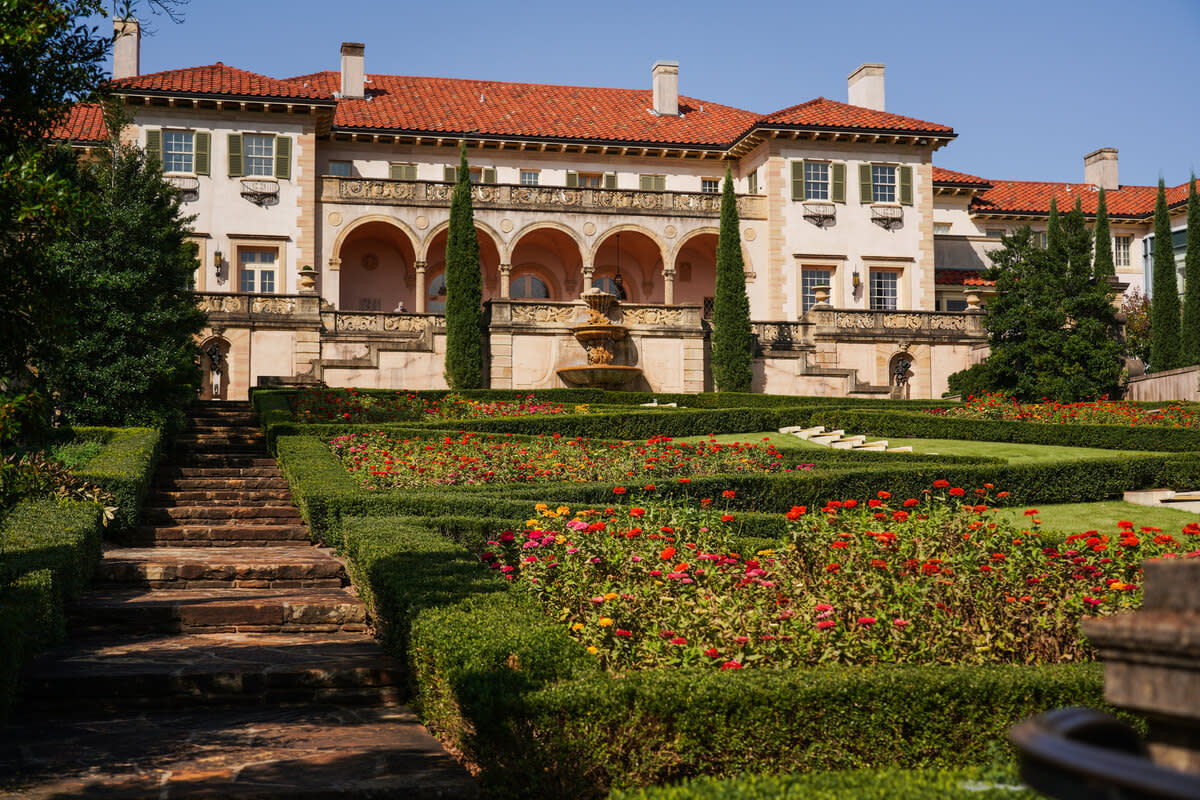 The gardens at Philbrook Museum.
3. Philbrook Museum
2727 S Rockford Rd, Tulsa, OK 74114
Named the most beautiful place in Oklahoma by House Beautiful magazine, Philbrook Museum boasts blooms you do not want to miss. The formal gardens were part of the museum's original design and were crafted to compliment the majestic Philbrook Villa. Additional gardens were completed in 2004 and offer visitors a sensory garden complete with sitting spaces. The museum hosts many events in their green spaces from story time geared towards children ages ten and under, to yoga for all ages.
Included with admission, the gardens are an essential part of any Philbrook tour. Keep an eye out for Philbrook's famed garden cats, Sage and Cleome, who reached national notoriety (highlighted in People magazine!) in Spring 2020 as they requested pen pals to keep them company while the museum was closed. Now that the museum is open and the garden is thriving, these kitties are ready to meet new friends and photobomb your stories.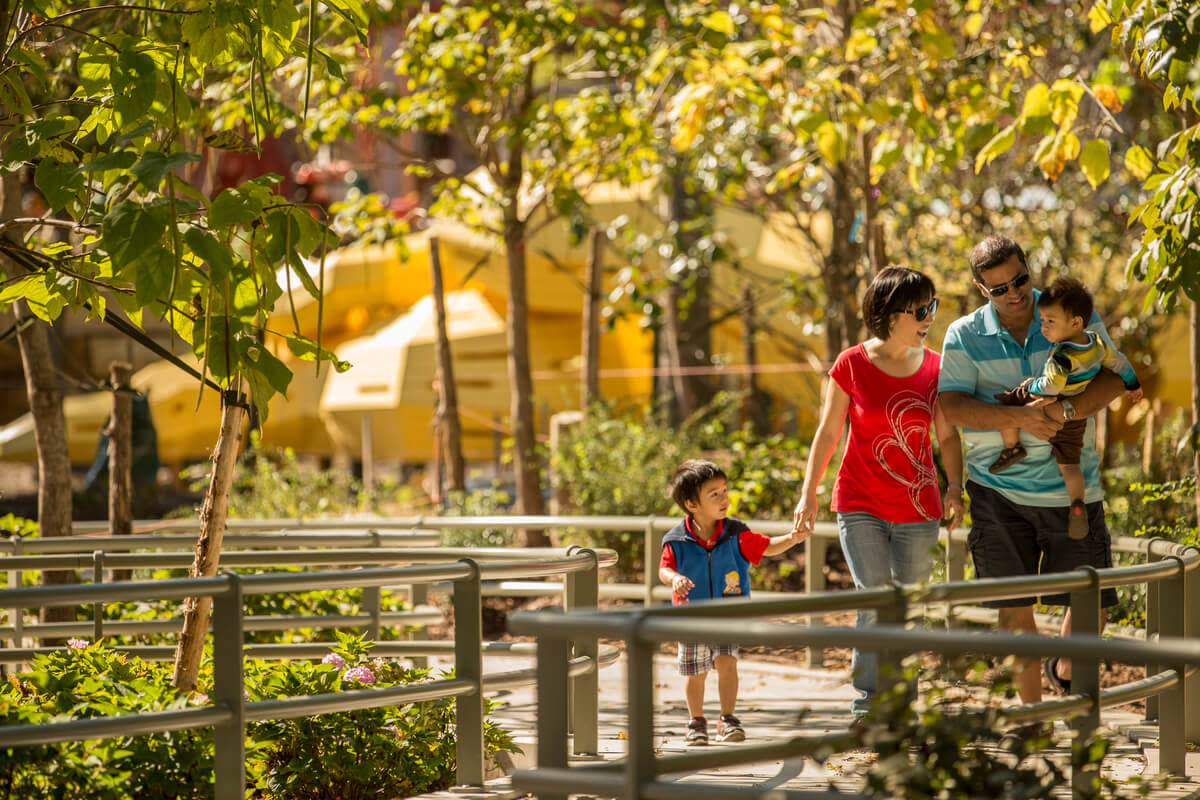 The plant-lined paths at the Gathering Place.
4. Gathering Place
2650 S John Williams Way East, Tulsa, OK 74114
If you're looking for a unique garden experience with something for everyone, head over to the Gathering Place. Recently named the Best City Park in the United States by USA Today, Gathering Place hosts more than 400 species of plants on their 66.5 acres. The park was designed with a lush, rural aesthetic in mind, and the horticulture specialists behind it made sure to resist an excessively tidy look.
During your visit to the park, you can enjoy 16 acres of wildflowers and over 100 species of trees including plenty of redbuds and magnolias. With plenty of play equipment for kiddos of all ages and an incredible view of Downtown Tulsa, the Gathering Place is an excellent stop on your Tulsa flower tour.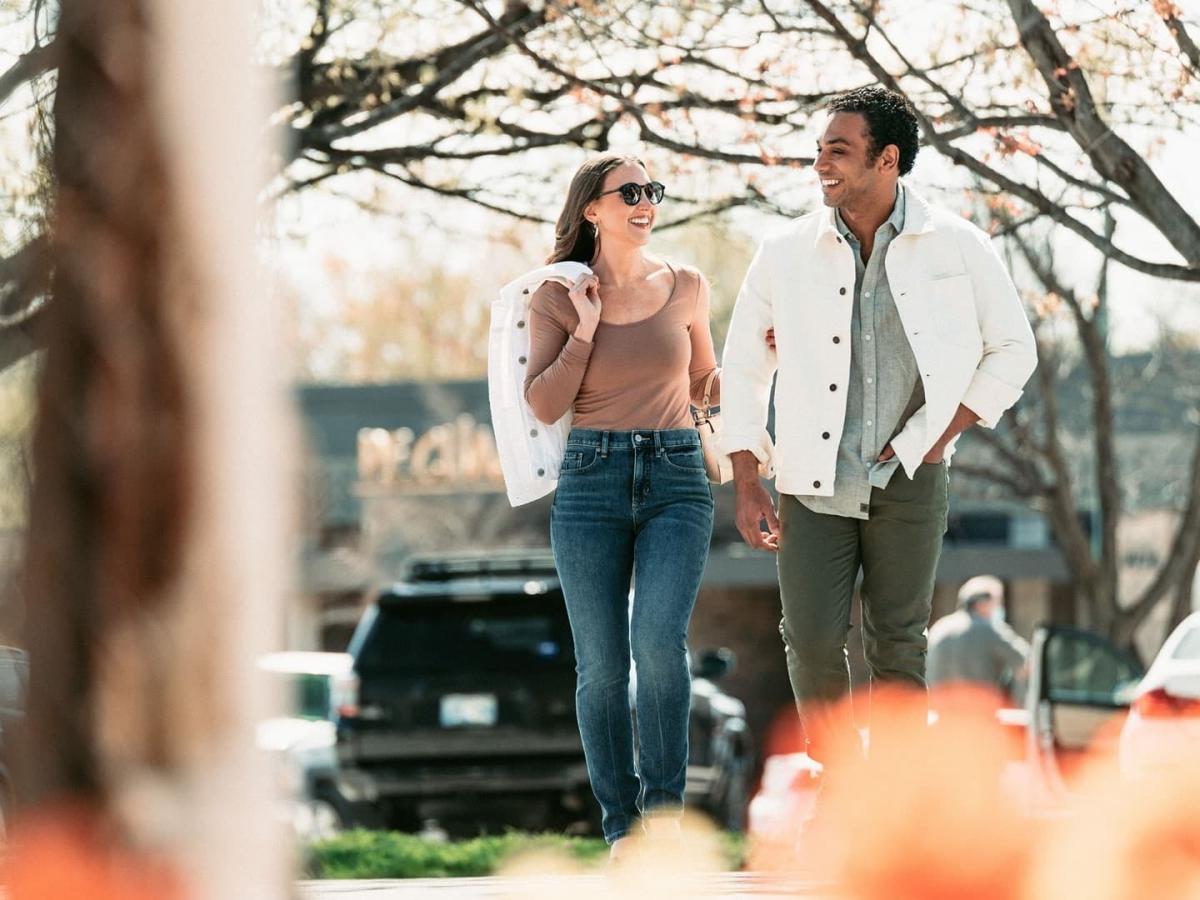 Photo courtesy of Utica Square.
5. Utica Square
1709 Utica Square, Tulsa, OK 74114
Utica Square is a quaint, Instagrammable (yes, we're calling that a word) slice of Midtown packed with restaurants, boutiques and shops lined around flower beds and an iconic phone booth. Grab a box of locally crafted chocolates at Glacier Chocolate or a trinket to take home from Snow Goose. Brunch with friends on a patio at Queenie's or Wild Fork surrounded by springtime blooms, then, head to Saks Fifth Avenue and enjoy the manicured landscapes along the way.