As we bask in the glow of the light at the end of the pandemic's tunnel, safety is still top of mind. Moving forward with care, the Tulsa Safely partnership uplifts participating partners who follow Tulsa Health Department COVID-19 guidelines. Tulsa Safely recognizes local businesses' concern for the health of employees and guests and aims to keep Tulsans and our economy happy and healthy.
Masks
When the COVID-19 vaccine became publicly available, Oklahoma hit the ground running, resulting in rapidly and steadily decreasing infection rates over the last several months. Because of this, the Tulsa Health Department (THD) allowed the mask mandate to expire at the end of April. Taking guidance from the CDC, THD continues to monitor the situation closely.
Masks are still a common sight in Tulsa, as many restaurants and attractions still encourage them for visitors and staff, especially if they're unvaccinated. Make sure you have one handy as you make your way to and from Tulsa's classic spots.
Restaurants
Over the past year and a half, many of Tulsa's restauranteurs embraced outdoor seating and patio culture out of necessity. Now, Tulsa has a plethora of inviting, open-air dining options for anyone wary of dining indoors.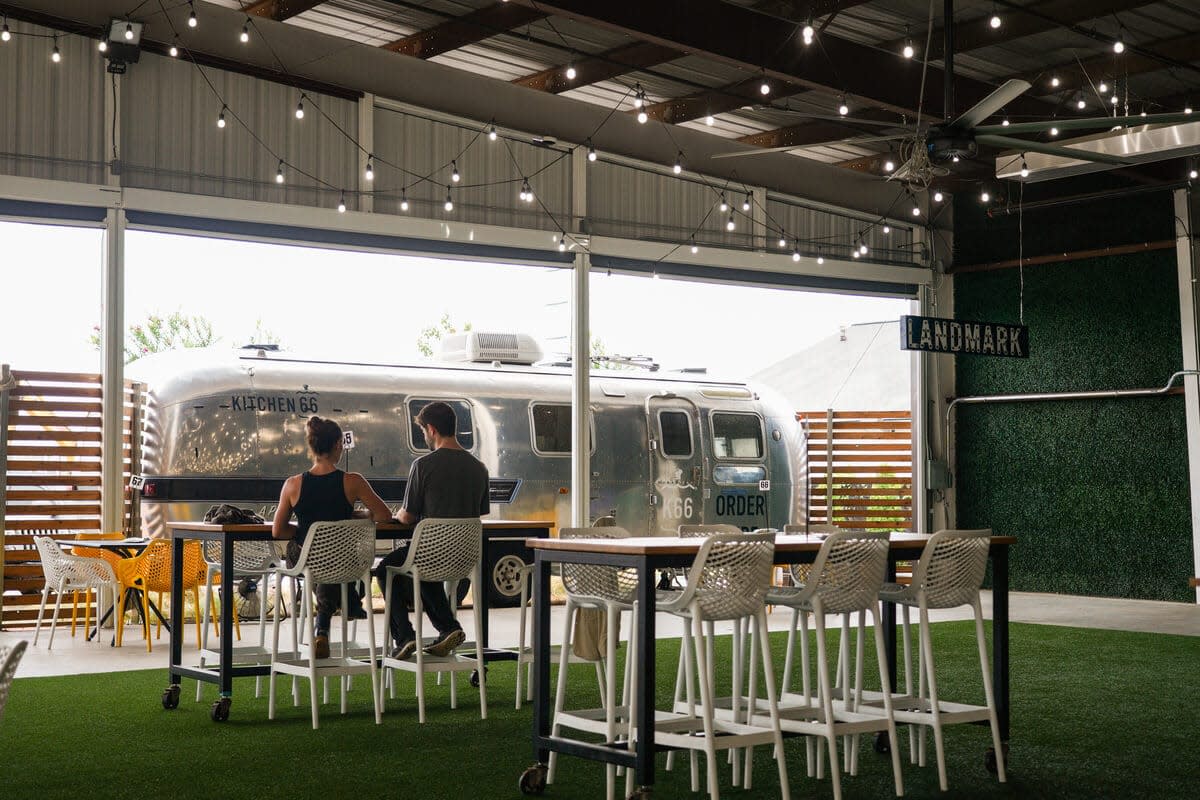 Mother Road Market, Tulsa's locally powered food hall, is a must-visit experience. With online ordering available for take-out, you can also enjoy your meal indoors, or on their covered patio featuring a Route 66-themed mini golf course perfect for the kiddos. Mother Road Market offers a wide variety of flavors, from savory, juicy goodness at Howdy Burger to a light and sweet açai bowl at Da Yolk.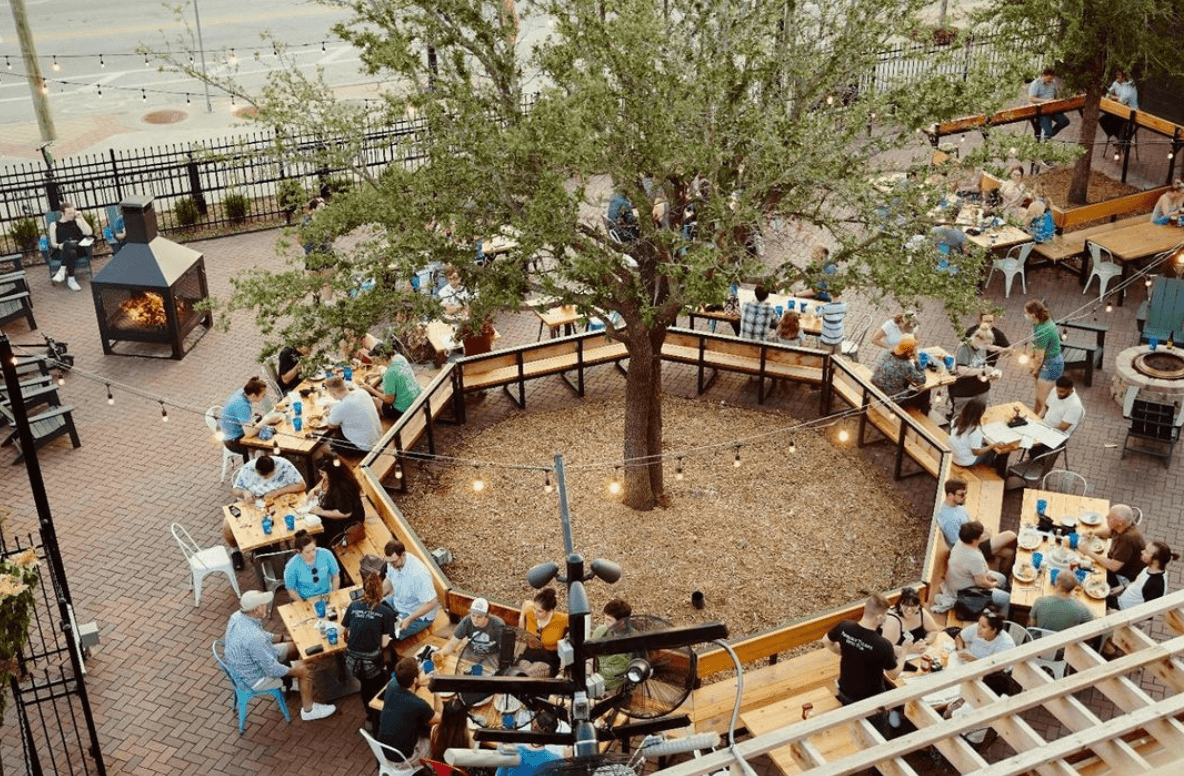 McNellie's Public House recently unveiled their 7,800 square-foot courtyard, complete with mature Live Oak trees brought in from Texas and accompanying garage door-style bar. Come for the beautiful space, stay for the amazing pub-style food and mile-long beer selection, including many locally brewed favorites.
Image courtesy of McNellie's Public House and Sarah Eliza.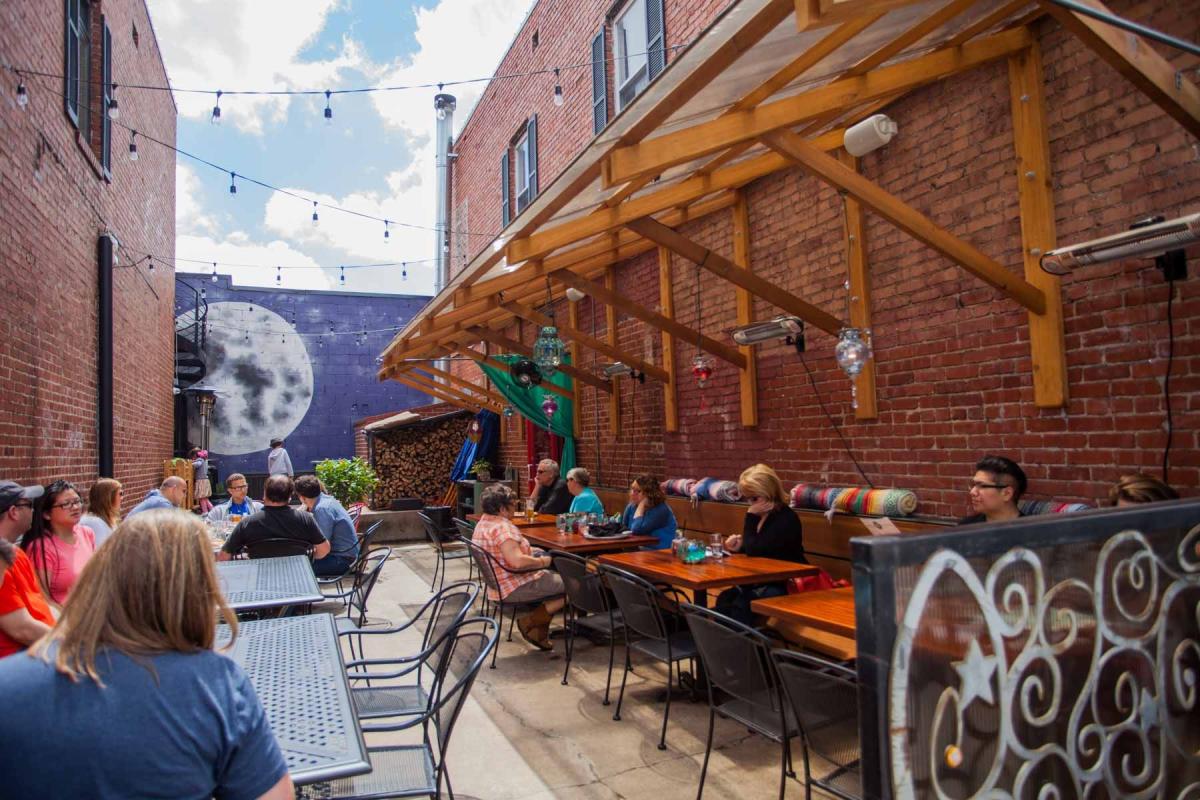 Pizza-lovers absolutely must visit Bohemian Pizzeria (AKA Boho) for their inspired menu and cozy setting. Partnering with local vendors and importing additions from Italy, Bohemian packs a taste of Italy into every bite. Located in the easily walkable East Village district on the edge of downtown Tulsa, Bohemian Pizzeria has indoor and outdoor seating on their eclectic patio.
Find the full list of participating Tulsa Safely restaurants.
Attractions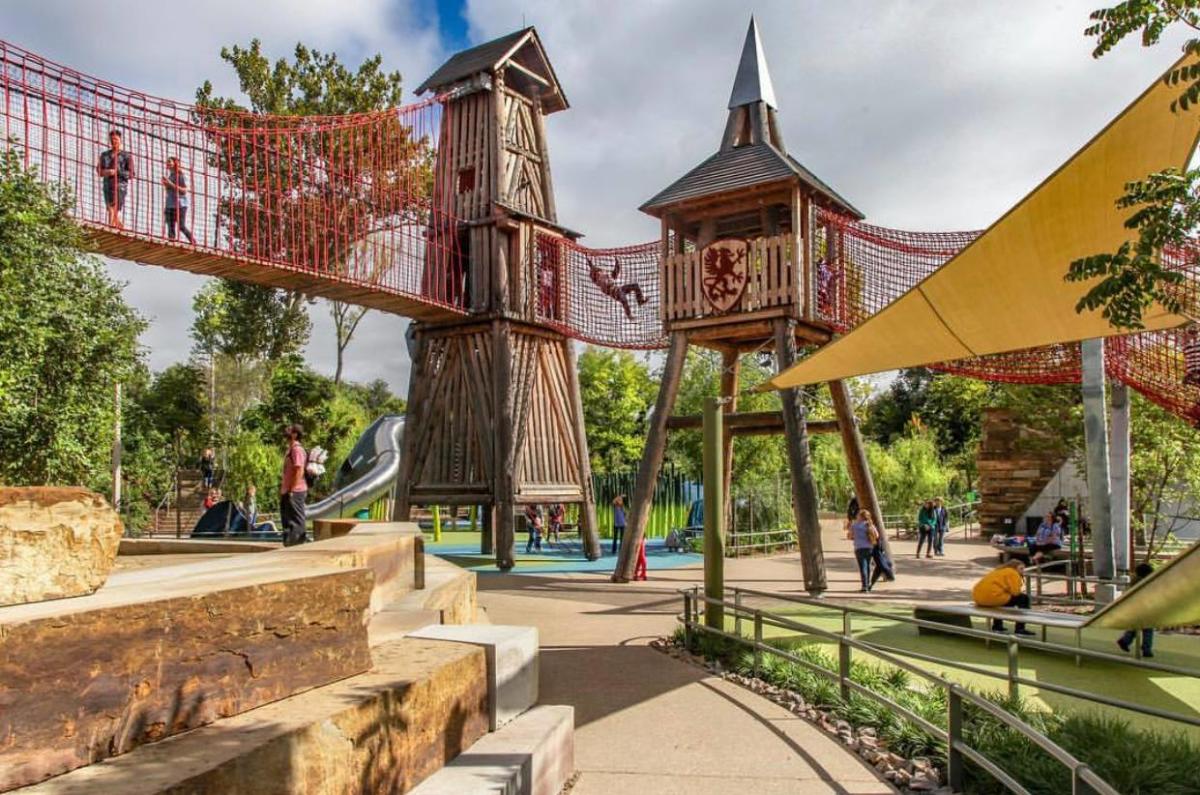 Whether you're looking for indoor or outdoor attractions, Tulsa has you covered. There's no better place to start than The Gathering Place. This nationally-acclaimed Tulsa masterpiece is complete with whimsical winding trails, a majestic boathouse, multiple fantasy playgrounds, skateparks, basketball courts, masterful German architecture, and so much more that begs to be explored. It is no doubt a uniquely Tulsan experience.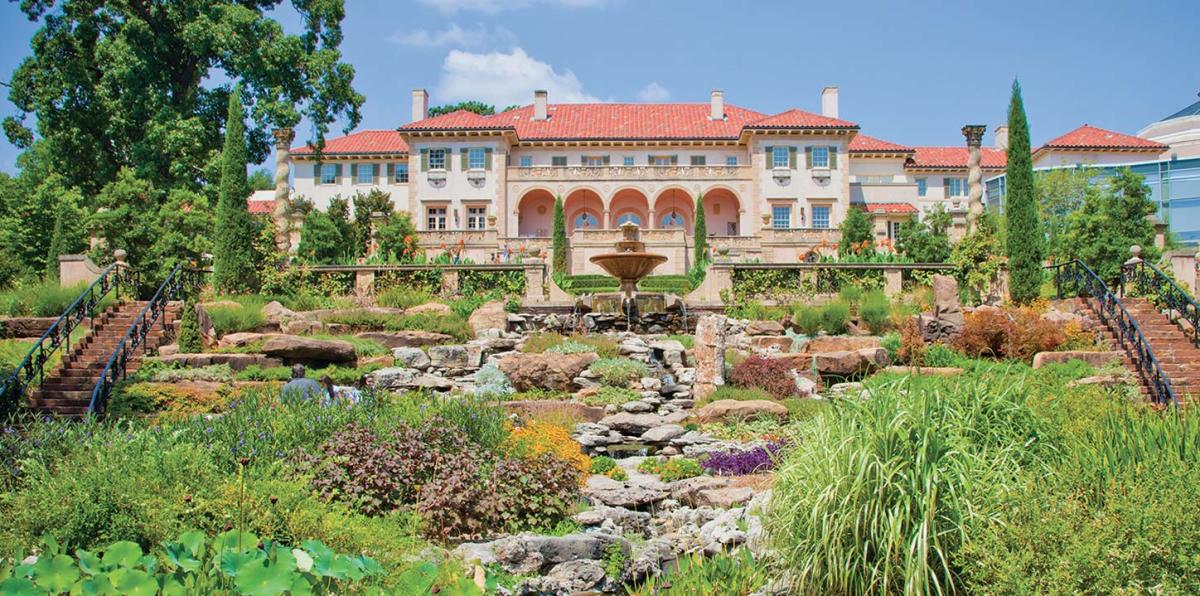 Philbrook Museum of Art is another must-see Tulsa attraction. If you can break your trance from the sublime views of the Neo-Italian Renaissance-style mansion and its surrounding gardens, you're sure to find endless intrigue on the inside. The museum hosts a vast collection of art including work from Native American, European, American, Asian, and African artists. To protect visitors, Philbrook has required guests secure timed-entry tickets in advance.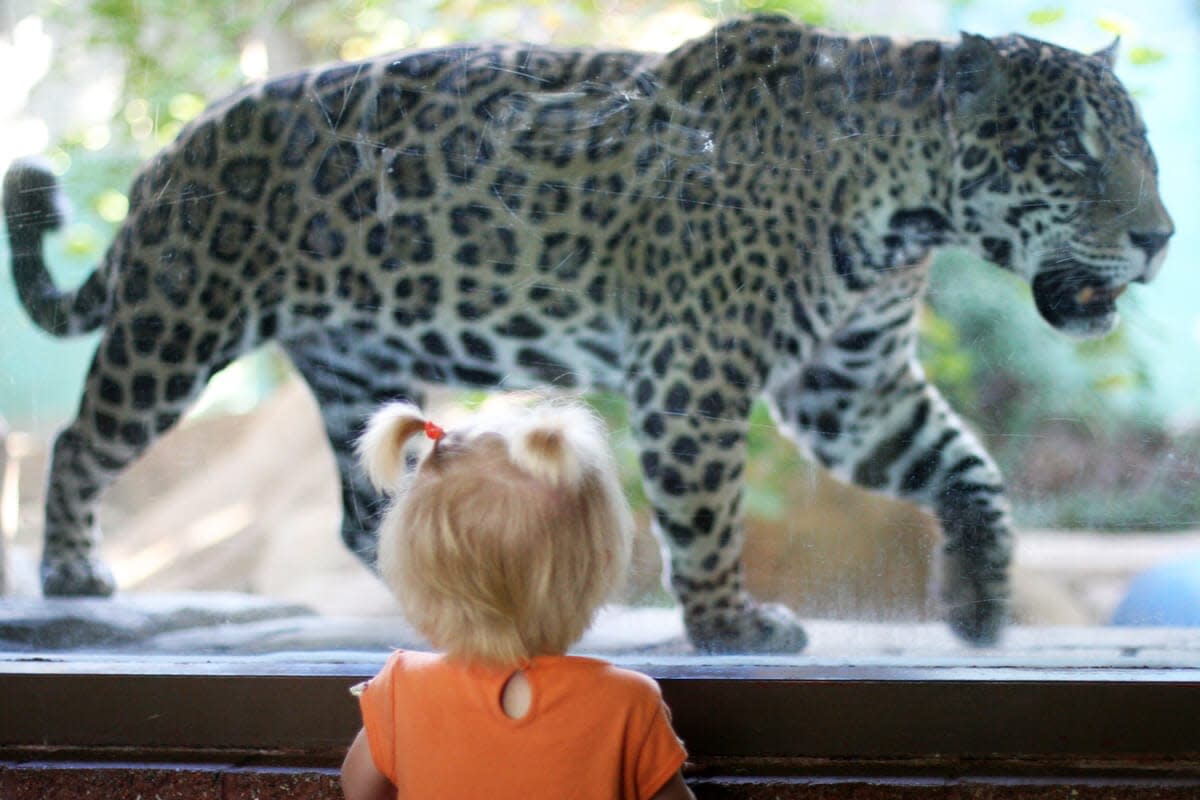 If you're feeling a bit on the wild side, head to the Tulsa Zoo. Located in one of the largest municipal parks in the United States, the sprawling 85-acre Tulsa Zoo is worth a trip. With 12 exhibits containing close to 426 species of animals, adventure awaits at every turn. The Tulsa Zoo currently requires tickets be bought online in advance to manage capacity for social distancing.
Find the full list of participating Tulsa Safely attractions.
Lodging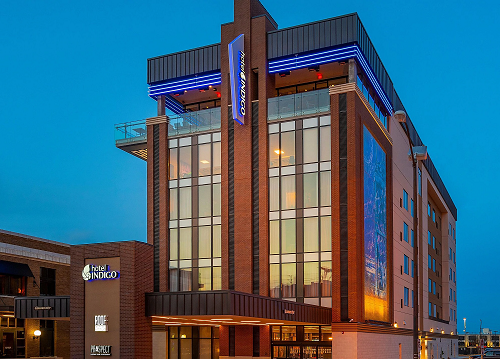 If you choose to stay a while, there are plenty of places to rest your head in Tulsa. Downtown Tulsa has several participating Tulsa Safely hotels, including the Hyatt Regency Hotel, Hotel Indigo, the Tulsa Club Hotel and Aloft.
If you're looking to stay closer to midtown, Hampton Inn and Suites and Fairfield Inn and Suites are participating Tulsa Safely hotels with downtown and central Tulsa locations. There are also plenty of Airbnb and VRBO options for travelers preferring those accommodations.
Find the full list of participating Tulsa Safely hotels.