Calling all Minari fans! As you may already know, this tender-hearted, award-winning film about a Korean American family following their 'American Dream' to a farm in rural Arkansas was filmed in and around Tulsa, Oklahoma.
We've compiled a list of the local film locations you can visit for yourself ahead of Oscars night, Sunday, April 25. So, join in and cheer on this charming cinematic masterpiece and their six Academy Award nominations, including Best Picture!
Read on to find out where the magic happened. (Warning: This article may contain spoilers).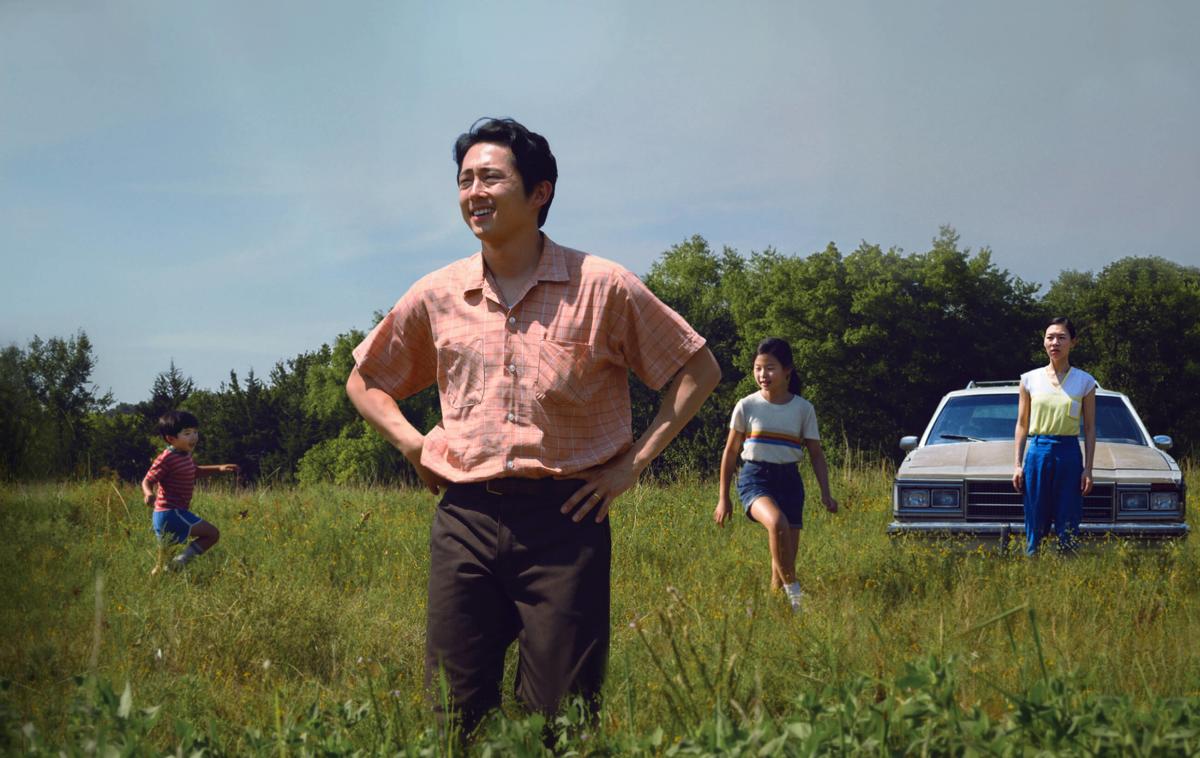 (L-R) Alan S. Kim, Steven Yeun, Noel Cho, Yeri Han. Photo by David Bornfriend, Courtesy of A24.
Meadowlake Ranch
3450 S. 137th W. Ave, Sand Springs, OK 74063
Many of the film's farm scenes were shot at Meadowlake Ranch, a dynamic dude ranch just minutes from downtown Tulsa. You may remember the iconic burning barn scene, which was one of many filmed at the ranch. Aside from being an incredible set for major Hollywood films, this sprawling, verdant space offers overnight packages from cozy bed and breakfast stays to wild ranch adventures.
Near Chandler Park, the ranch is less than 20 minutes from downtown Tulsa, and only eight minutes from downtown Sand Springs. Complete with incredible views, you won't want to miss this essential stop on your Minari scavenger hunt.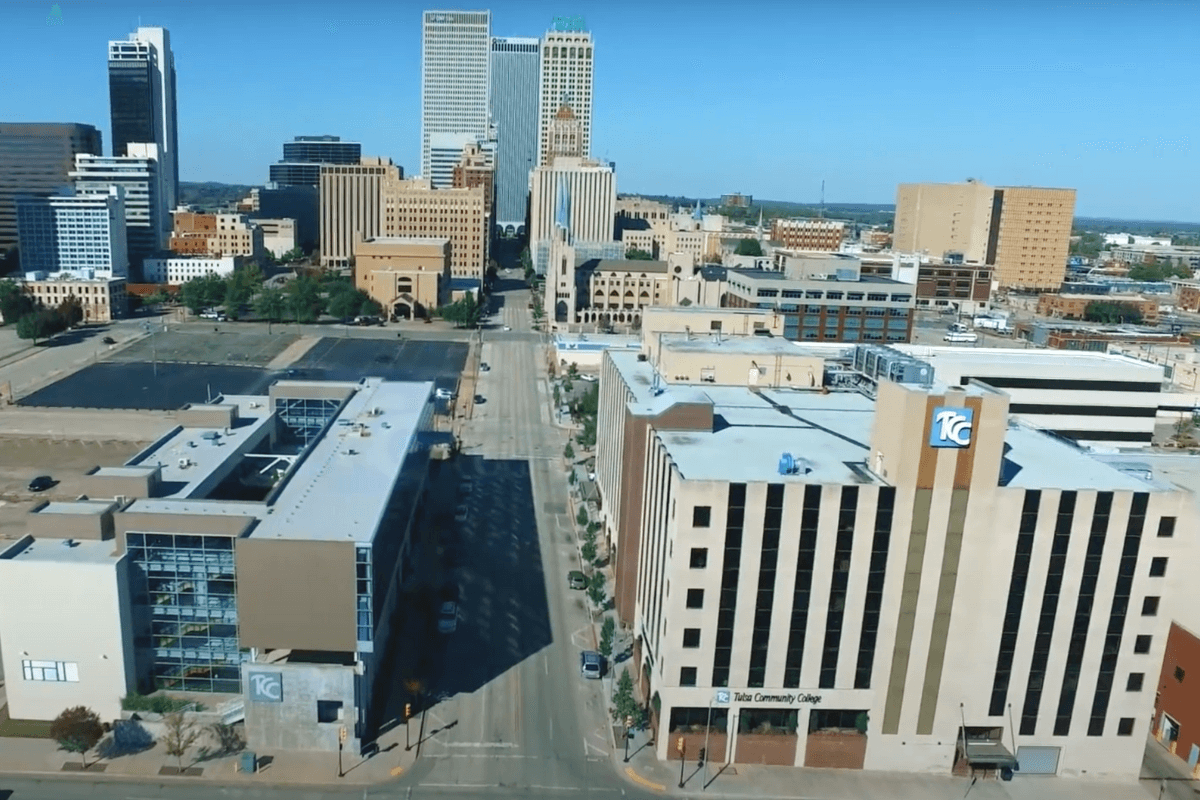 The Tulsa Community College Metro Campus. Photo courtesy of Tulsa Community College.
Tulsa Community College Metro Campus
909 S. Boston Ave. Tulsa, OK 74119
There are several downtown Tulsa cameos during the Yi family's journey, including the Metro Campus of Tulsa Community College. Located on the border of the Cathedral and Deco districts, Tulsa Community College Metro campus provides the perfect launching point into the heart of the Deco district by driving north on Boston, a route featured in the film for sharp-eyed Tulsans to spot.
While at this stop, you can enjoy a cup of coffee on the Foolish Things Coffee Company patio and take in the same view the Minari cast and crew experienced during filming. Or, catch a public lecture at the Thomas K. McKeon Center for Creativity.
Phil Tower Parking Garage. © 2021 Google.
Phil Tower Parking Garage
432 S. Cincinnati Ave. Tulsa, OK 74103
Viewers may remember the heart-wrenching conversation between Jacob and Monica Yi highlighting the incredible acting skills of Steven Yeun and Han Ye-ri that took place atop a parking garage following David's (Alan Kim) doctor's appointment. For those watching closely, they may recognize that art deco edifice as the Phil Tower Parking garage.
The garage sits in the heart of the Deco district near 5th Street and Cincinnati next door to the Tulsa Club Hotel. Minari fans can explore the Deco district by foot, scooter, or car and pick up a Tulsa souvenir at the nearby DECOPOLIS Tulsa Art Deco Museum.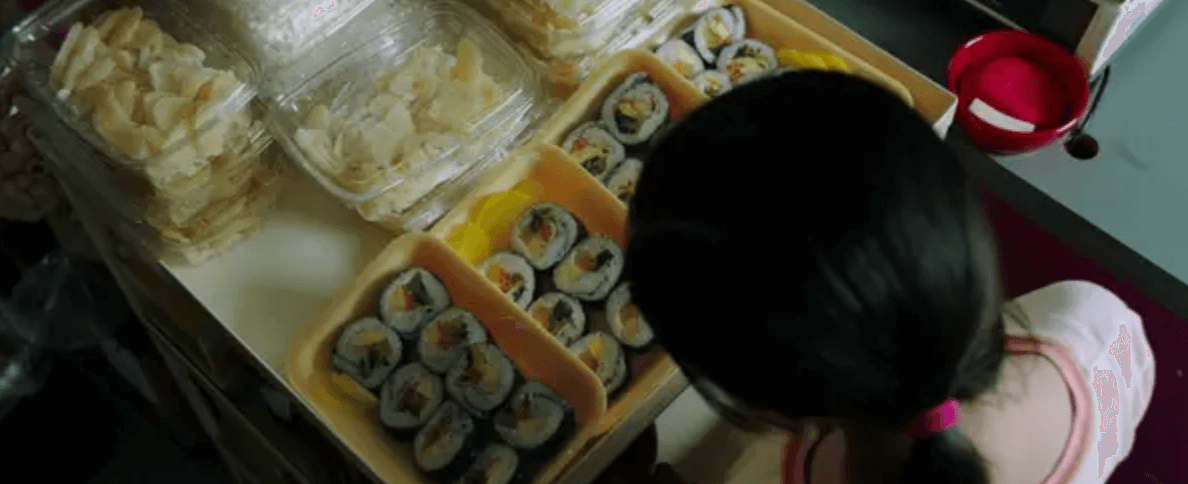 Noel Cho. Courtesy of A24.
Korean Grocer
12771 E. 41st St Tulsa, OK 74146
The film later takes us to the Scissortail Square shopping center near where East Tulsa meets Broken Arrow. Just a few miles from East Tulsa main street, Scissortail Square is home to not only the Korean Grocer featured in Minari, but also Korean Garden, a restaurant that serves an array of traditional Korean dishes.
The Korean Grocer is a must-visit stop for any Minari fan. While you relive the scenes leading up to the film's climax, you can enjoy authentic kimbap or pick up some minari, the peppery, crisp herb for which the movie is named.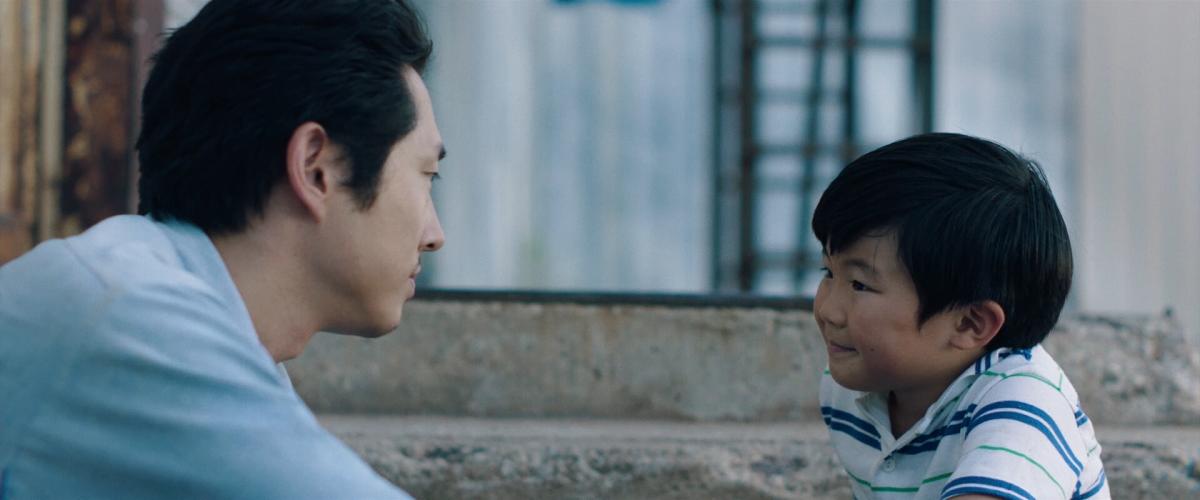 (L-R) Steven Yeun, Alan S. Kim. Courtesy of A24.
The Hatchery
2737 E. Latimer Street, Tulsa, OK 74110
Another stop for Minari superfans to add to their lists is the hatchery where Jacob and Monica Yi find employment. The building featured in the film, while seemingly located in rural Arkansas, is actually not far from downtown Tulsa. Nestled on the outskirts of the Kendall-Whittier district, you can drive past the building and experience it in real life.
Just a five-minute drive from the building, you can view Minari again at Circle Cinema. If you're craving a snack, you can try something new at the nearby Foolish Things High Dive, a trendy restaurant which boasts Korean-inspired dishes and cocktails.
---
Minari is nominated for six Academy Awards, including Best Picture. Tune into the Oscars Sunday, April 25 at 7 p.m. CT to root for the film!
The A24/Plan B feature film utilized the Oklahoma Film Enhancement Rebate through the Oklahoma Film and Music Office and was supported with additional resources through the Tulsa Office of Film, Music, Arts, and Culture (Tulsa FMAC). The Minari production was based in Tulsa, and filmed in Tulsa, Sand Springs, Skiatook, Broken Arrow, and Rose.