Tulsa is in the midst of a craft beer renaissance that shows no signs of slowing down. With constant introductions of new and formidable microbreweries to the scene, it's becoming increasingly harder to make decisions (especially when it's Friday!) Welcome to the life of a beer-drinking Tulsan.
Ee've put together this comprehensive list so that you can plan an experience that's attuned to your palate. Read on to find some of the best breweries in Tulsa!
Marshall Brewing Co.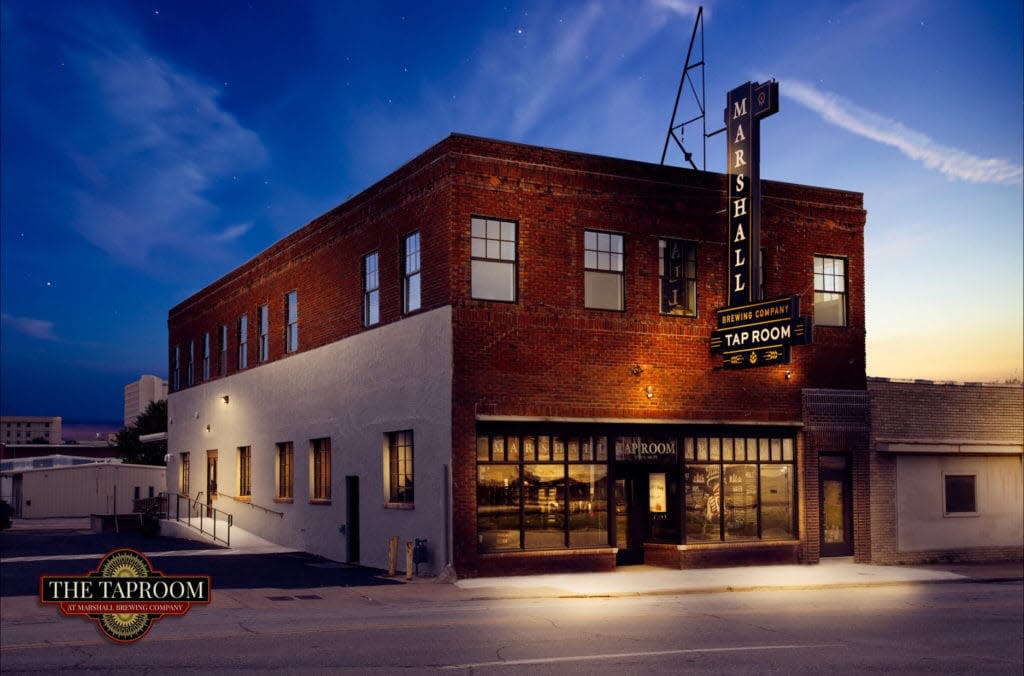 We felt it important to mention Marshall Brewing Company first in this article because they're kind of the hip uncle of all the other breweries in Tulsa. Marshall has been perfecting their craft since 2008, continuing to stick to their flagship beers that put them on the map.
Being the first commercial brewing facility in Oklahoma since World War II, Marshall Brewing Company has stood the test of time, battling through the days where constrictive liquor laws and big beer stood in the way of the rich microbrewery scene we have today.
American Solera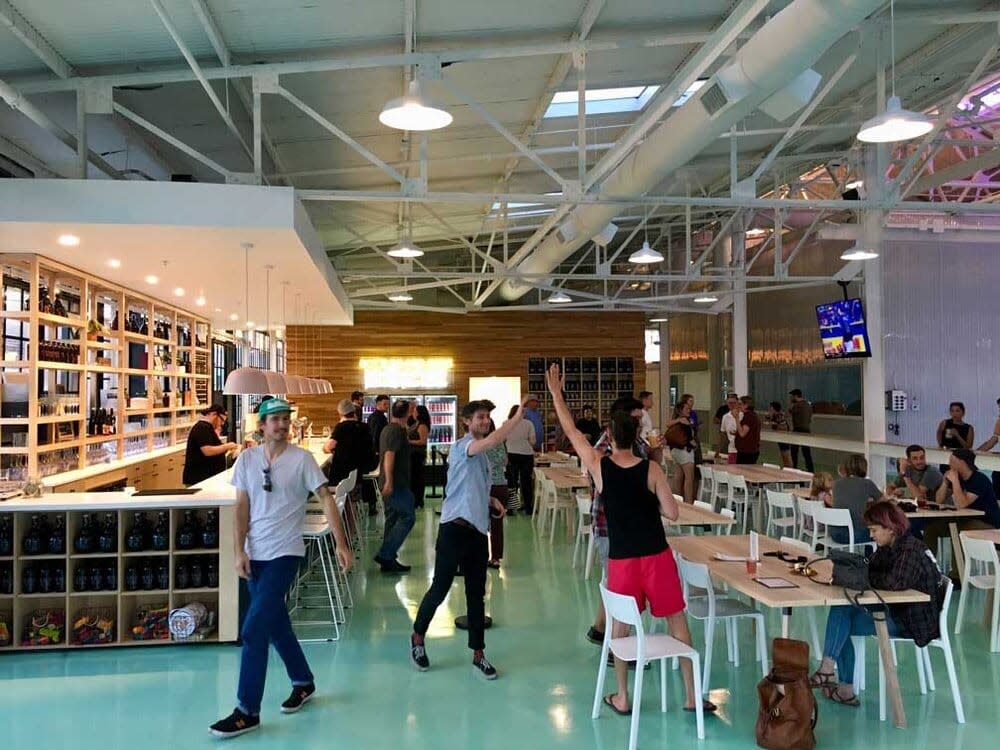 American Solera's neon signage that invites you into their vintage-revival, chic interior is the synesthesia of what you'll find in their beer. The brewery uses an oak barrel aging process (typically a practice used in the making of wine) for their beers. Their beer is aged 6 to 18 months prior to bottling which gives each creation a unique flavor profile.
If that isn't enough to entice you, American Solera's reputation precedes them. Named the "2nd Best New Brewery in the World" in 2016 and "Best in Beer" in 2020, this is the place to visit for beer lovers searching for something unique.
Heirloom Rustic Ales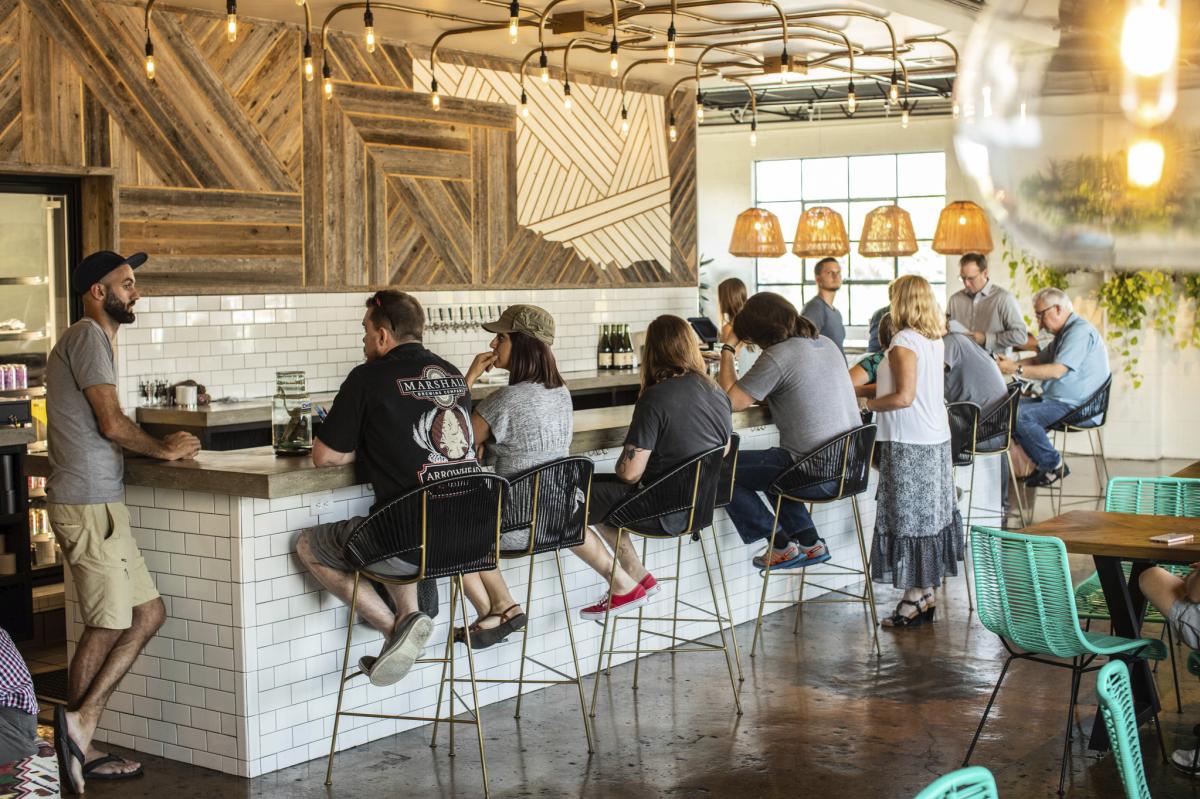 Heirloom Rustic Ales is a unique taproom located in a former repair garage in the Kendall Whittier neighborhood-a charming part of town and burgeoning area for tasty craft beer. Heirloom, easily noticeable by their artsy bison logo enshrined in a headdress of hops, holds a philosophy of brewing refreshing, simple, and affordable small-batch beers. Their cozy taproom is a great place for more laid-back and relaxing outings.
Cabin Boys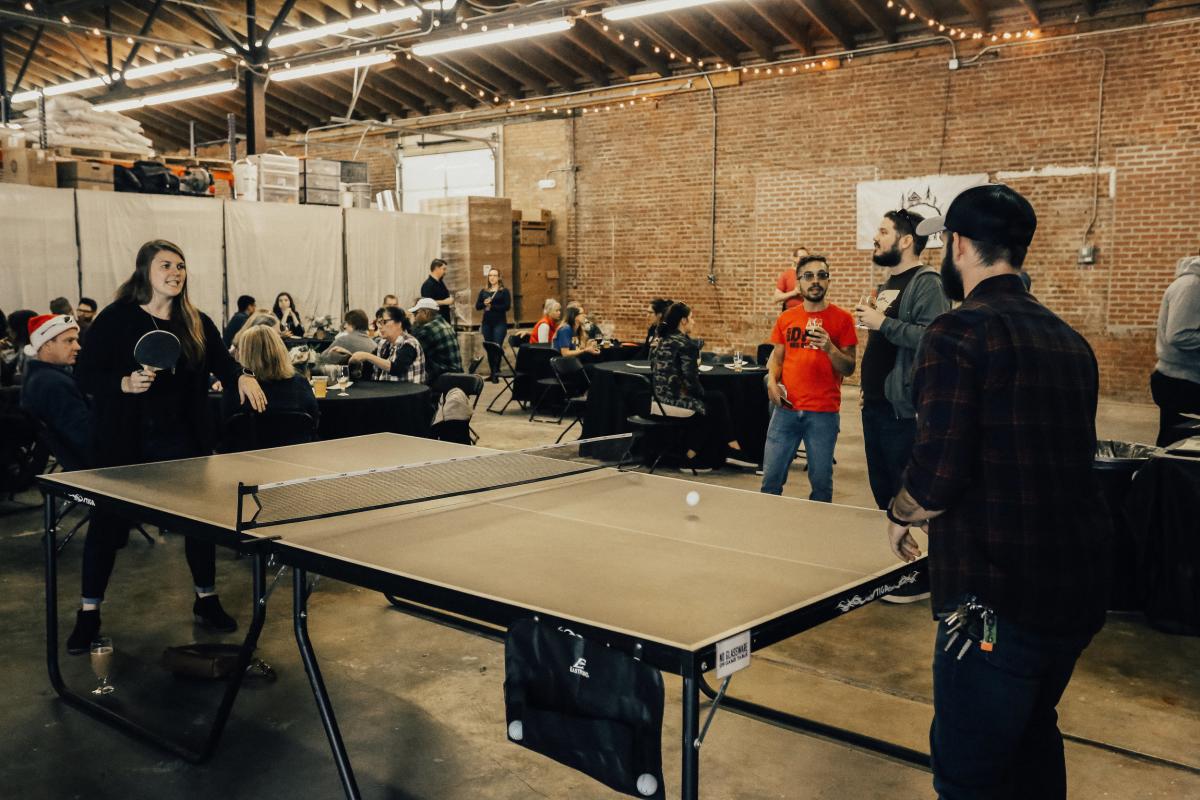 Cabin Boys Brewery has one of the more unique origin stories on this list. Their moniker isn't some half-baked, quirky name to snatch the nearest craft drinker. Cabin Boys literally started out in a cabin in the woods in Catoosa, Oklahoma.
While the fully-fledged brewery can now be found on 7th and Utica in Tulsa (perfectly situated right next to American Solera for a two-for-one experience), there's still a sense of community and air of easy-goingness that's reminiscent of the old cabin in this new location.
Serving European-influenced beers backed by time spent in Munich, Germany, Cabin Boys is complete with open spaces with plenty of games to enjoy their beer and the people you drink them with.
Welltown Brewing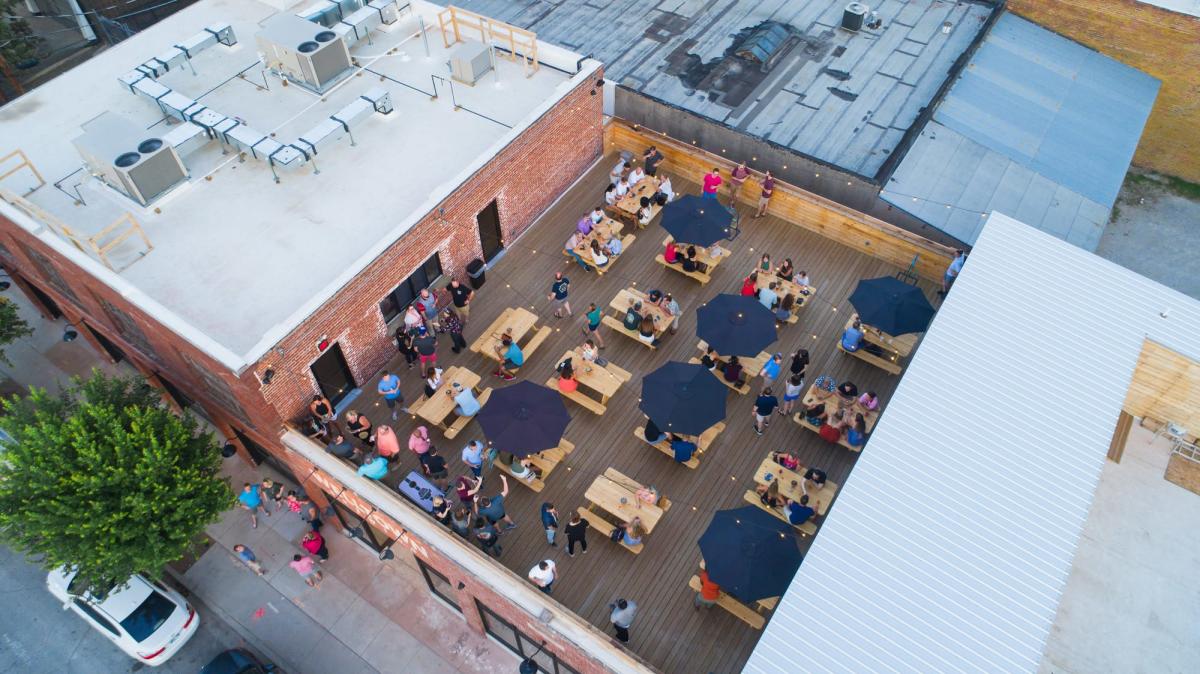 Rising into the scene in 2017, Welltown Brewing Co. is another prototypical example of Tulsa-bred entrepreneurship and innovation. Welltown Brewing was born in a century-old garage in the current Tulsa Arts District.
Years later, the refurbished establishment accommodates countless craft beer lovers in a massive, multi-floor space with an elevated outdoor patio boasting a stunning view of downtown Tulsa. The beers are equally as good as the views, as there is always something new and experimental to try.
NEFF Brewing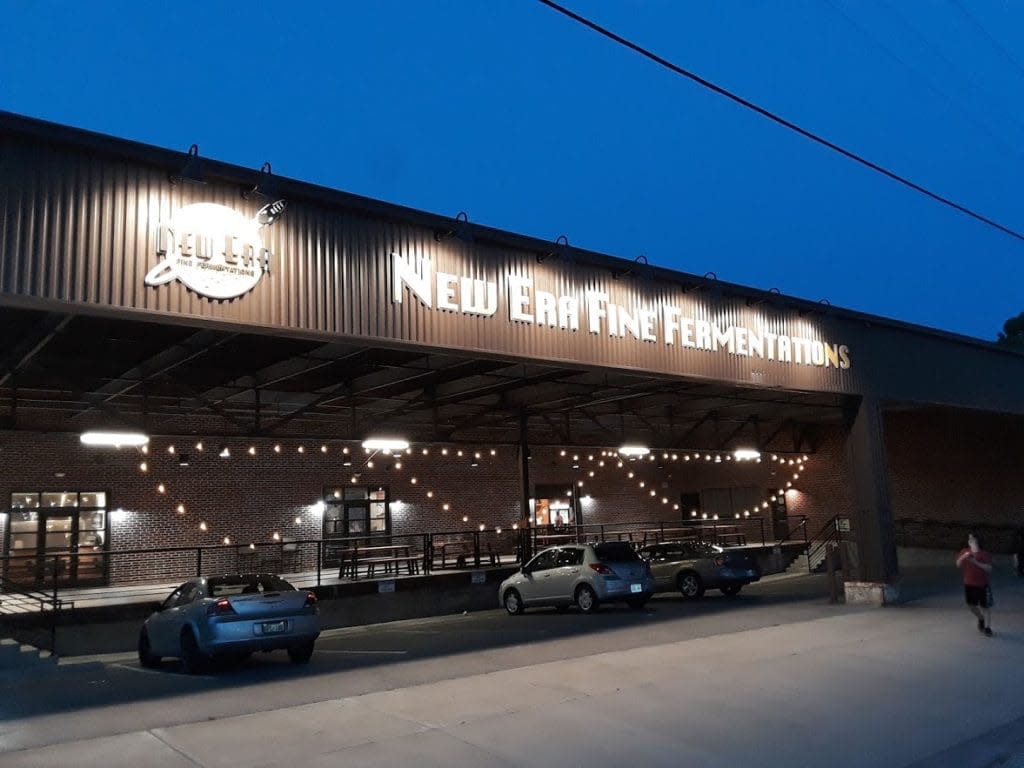 NEFF is Tulsa brewery restaurant that can be found in between the Blue Dome and East Village districts, some of Tulsa's most popping areas. The most unique thing about NEFF Brewing? Diagnosed with celiac disease in 2012 but still having a love for beer, the owner of the brewery commits to the mantra of "Brewed for Everyone" by maintaining completely gluten-free beer and food menus.
Housed in a historic building called "The Dock", NEFF Brewing is a local favorite for engaging trivia nights and amazing brews.
Dead Armadillo Craft Brewing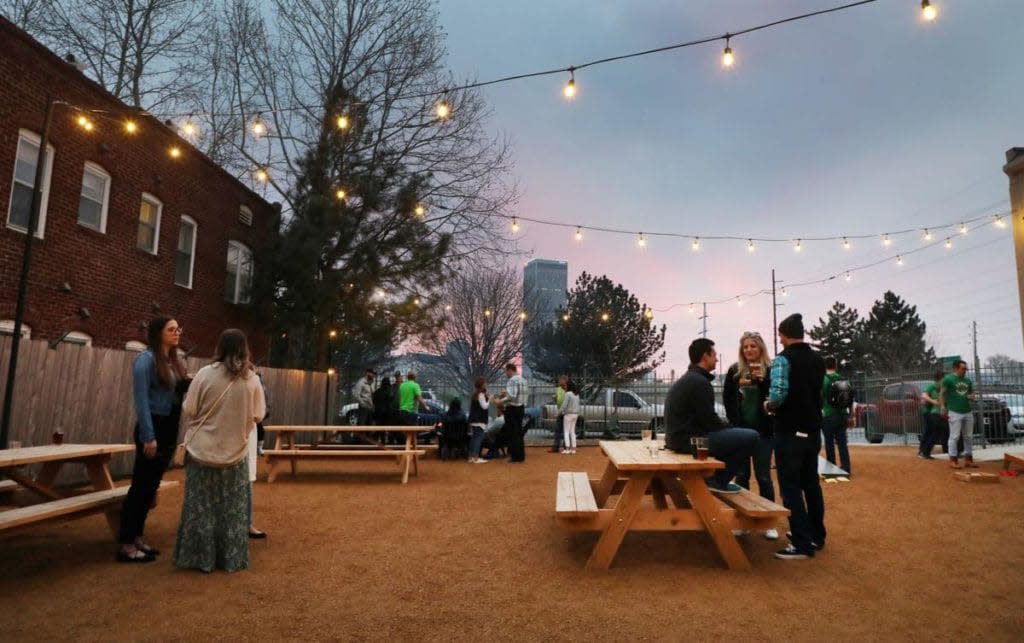 Named one of the "Best Breweries in the South" by RAVE, Dead Armadillo Craft Brewing is another craft brew force to be reckoned with. If you're traveling in or out of Tulsa, Dead Armadillo can be found on tap in the Tulsa Airport in their Tarmac Tavern location for either an initial taste of Tulsa or a parting taste before you take off.
Otherwise, their beer can be enjoyed on tap in their beer garden called the Bone Garden with the Tulsa skyline as a backdrop and strings of lights overhead that illuminate the evening.
Elgin Park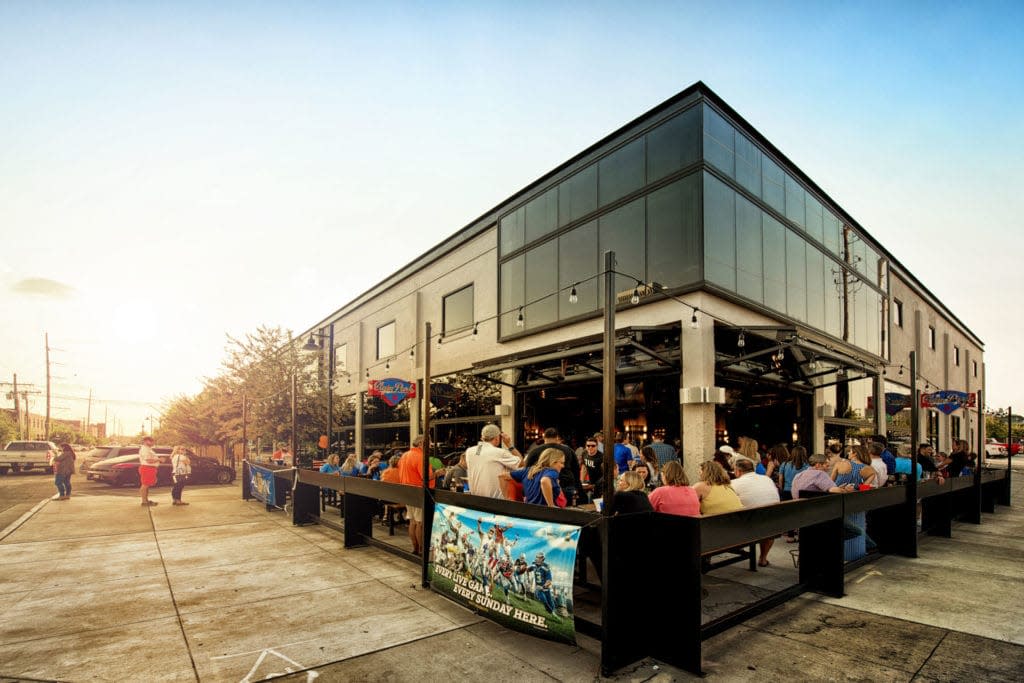 You don't have to search hard to find Tulsa breweries with food. With over 50 TVs, delicious coal-fired oven pizza, and of course, a variety of craft brews on tap, there's no better place to catch the game than at Elgin Park.
Their beers are named in the spirit of sports, including their 'Ride the Pine Ale', 'Lou Brown Ale', or a favorite, the 'Performance Enhancing Pils'. Pro tip? Go on Thursdays after 4 pm for $2 pints of crushable, house-brewed, game-day beer.
Renaissance Brewing Co.

A true neighborhood brewery, Renaissance Brewing Co. gets its name from the Renaissance neighborhood in Tulsa. With an inviting taproom that hosts bingo from time-to-time, this fun brewery also welcomes canine friends and has brewer's nights where you can come and learn more about the beers on tap, Renaissance is the perfect place to drink like a local. Even the designs on the cans portray Marvel-ized Tulsa lore (peak the Golden Driller looking like a superhero on the Gamma Ray IPA can)!
Nothing's Left Brewing Company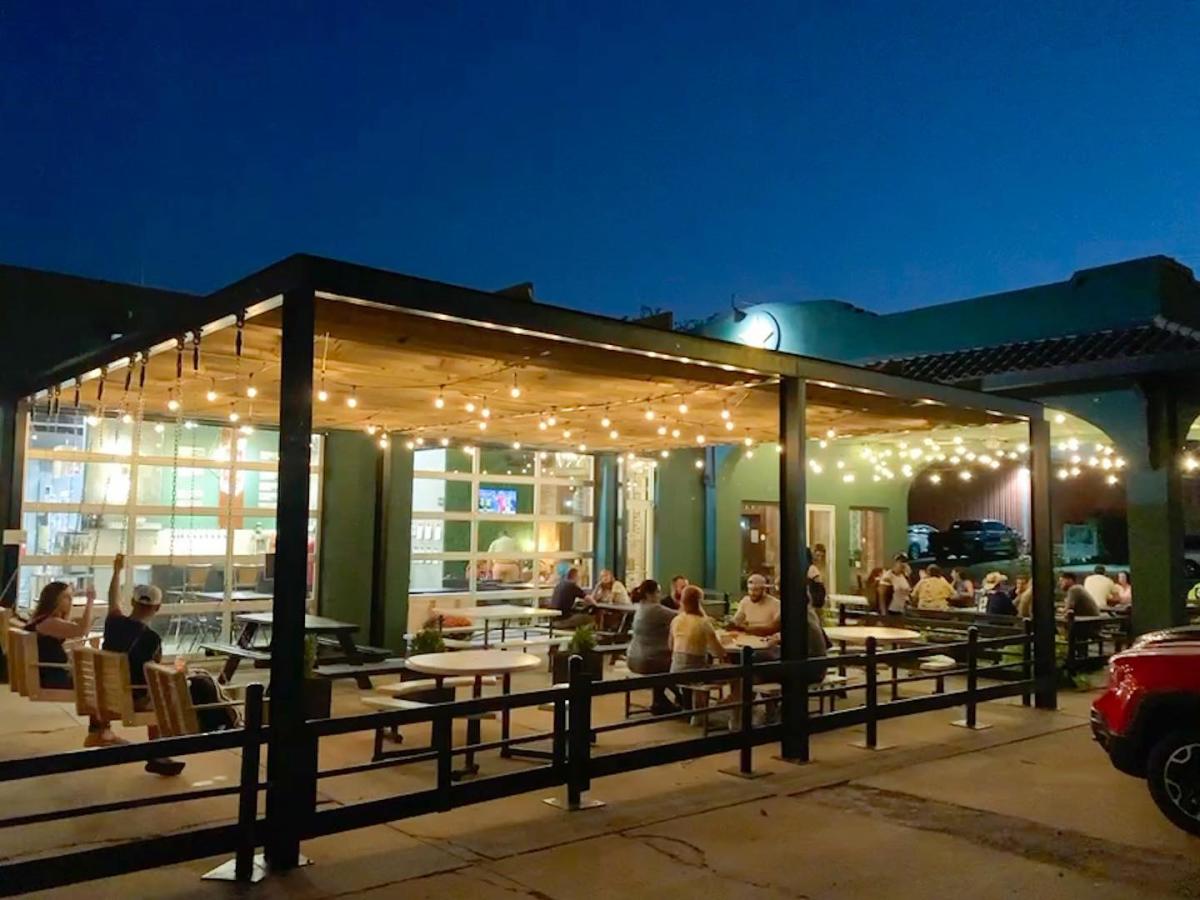 At Nothing's Left Brewing Co., you'll find that it's very easy to leave nothing left in your pint glass. Located in the heart of Tulsa's Pearl District, Nothing's Left has been crafting their brews since 2015, only moving to production the ones that passed the test of beer drinkers at festivals. Simply put, and in Nothing Left's own words "[They] Brew Awesome Beer".
Pearl Beach Brewpub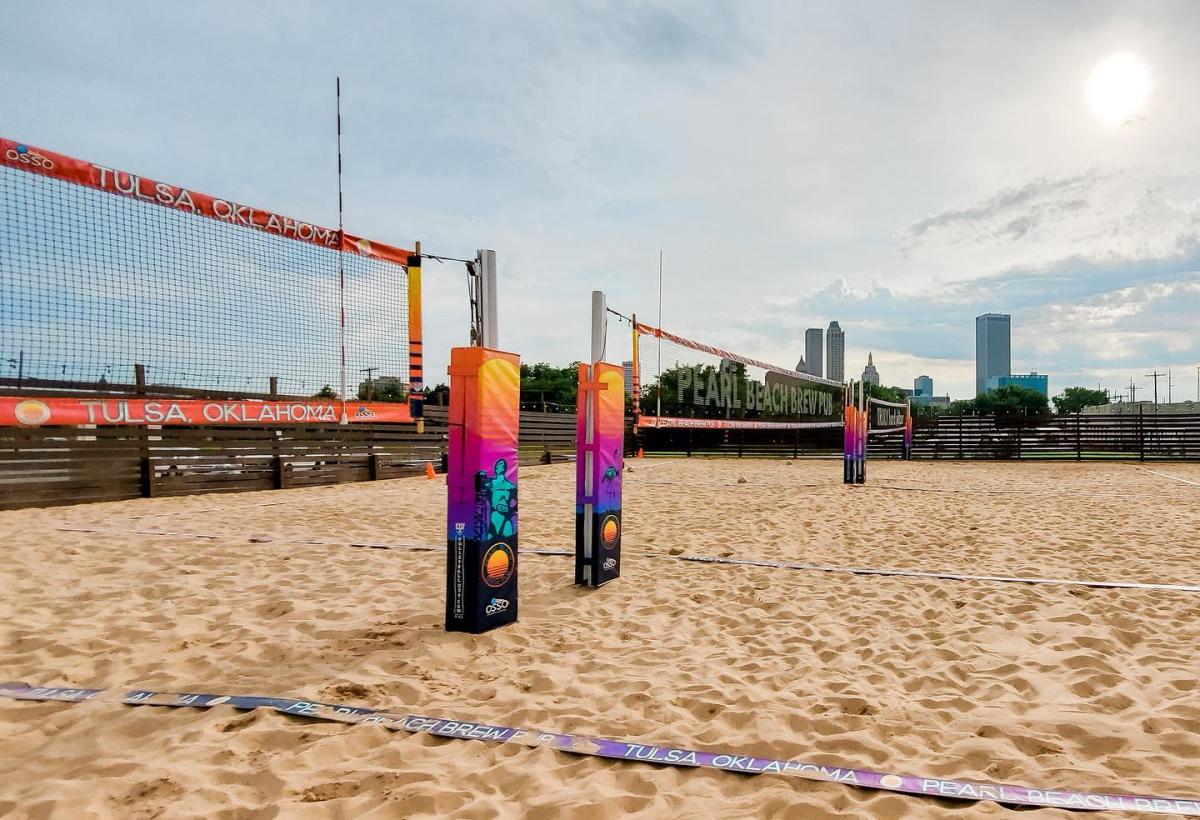 Pearl Beach Brewpub is perhaps the most unique environment to drink in on this list. As landlocked as Oklahoma may be, this is about the closest you can get to actually feeling like you're at the beach. The brewpub doesn't just serve creative and refreshing beers however, they also have a full bar and specialize in handcrafted frozen slushies.
With the backdrop of the Tulsa skyline and beach volleyball courts galore, you can enjoy a taste of tropical Tulsa.
Eerie Abbey Ales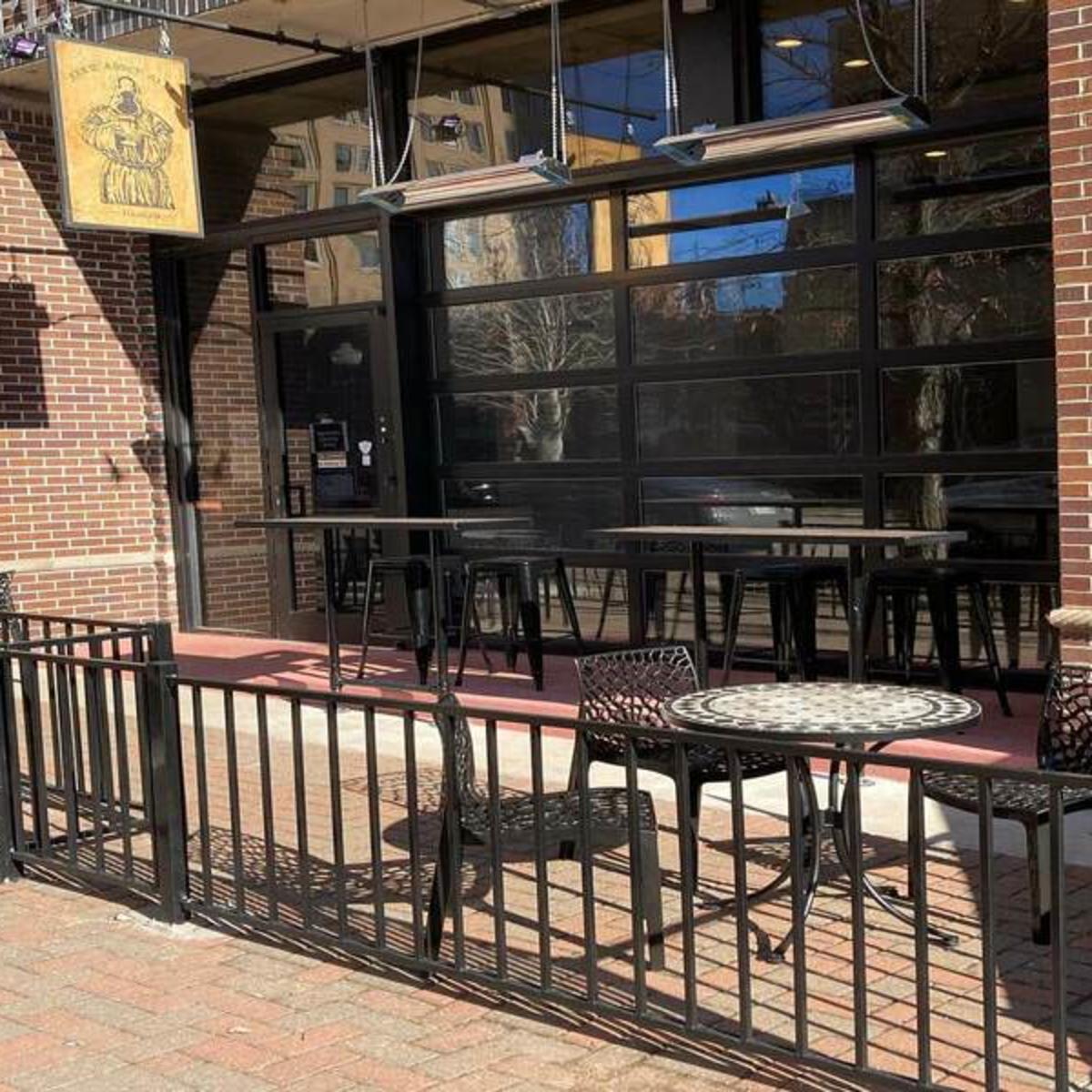 This new brewery brings tastes of Belgium right here in the heart of downtown Tulsa. If you have never had a Belgian style beer, this is your sign to get to Eerie Abbey as fast as you can.
Their unique flavor is caused by the yeast that is used in the fermentation process, creating a bread-y, almost bubblegum-y taste to their lighter Beglian beers and notes of toffee and dark fruits in their darker beers. With garage-like doors that open on sunny days, Eerie Abbey is the perfect stop for a cold beer and fresh air.
Broken Arrow Brewing Co.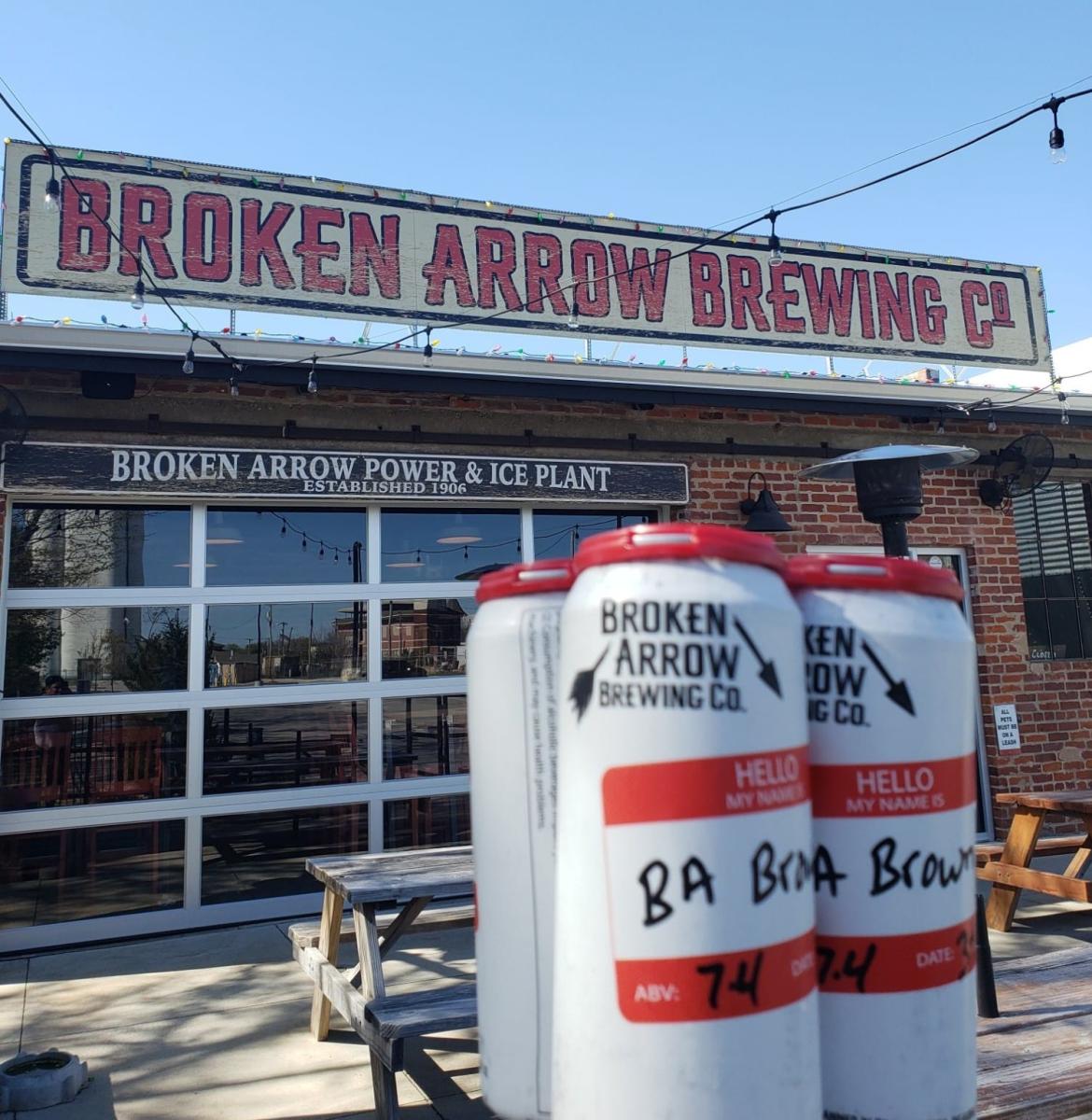 If you find yourself on the southeast side of town, head over to Broken Arrow Brewing Company! This Native American owned and operated microbrewery and the first of its kind in Broken Arrow.
Located in what was formerly Broken Arrow Ice Plant and Light & Power Company built-in 1906, Broken Arrow Brewing has been refurbished into a charming drinking spot. Brewing everything from traditional to experimental styles, this delightful spot has just the right brew for you.
The Cape Brewing Company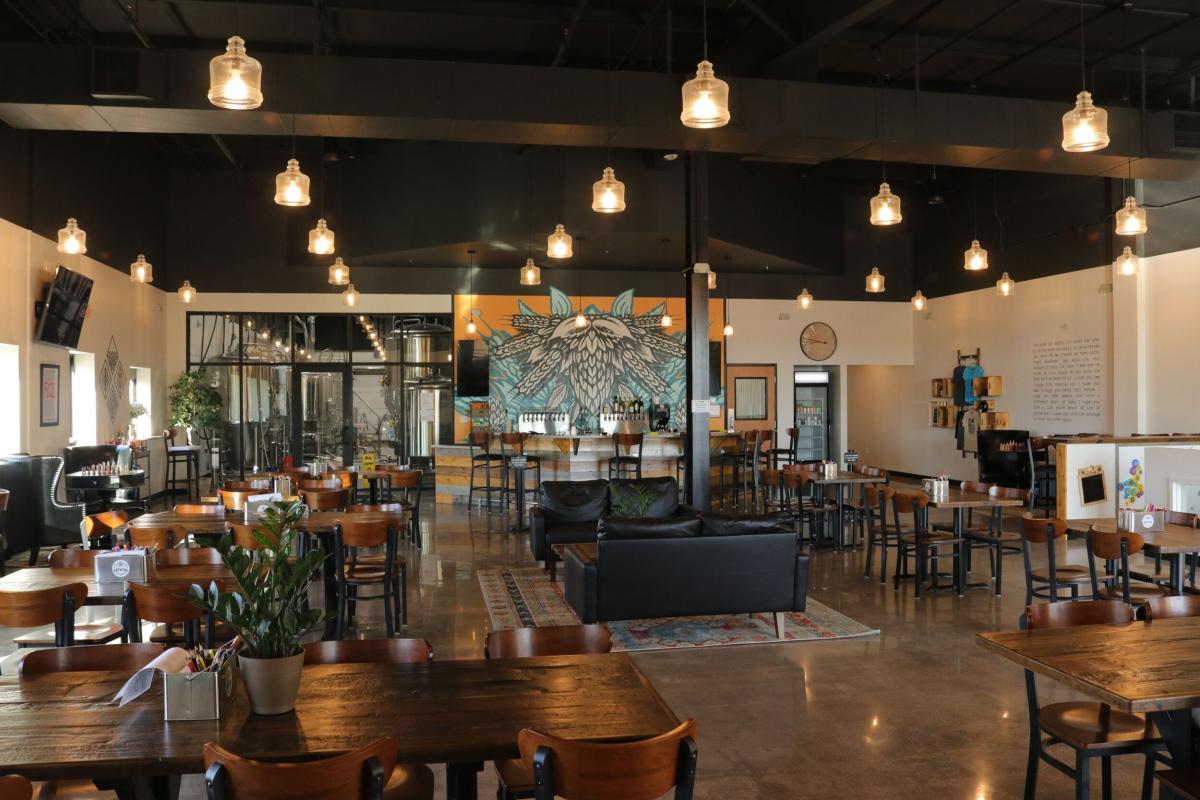 The newest brewery to hit the scene in Tulsa, The Cape Brewing Company opened its doors in Jenks in February 2021. This brewery has quickly become a noteworthy stop on Tulsa's list of breweries because of its fun, modern interior and spacious backyard entertainment area.
Its South Tulsa location makes it the perfect place for a relaxing beverage after spending a family day at the Oklahoma Aquarium or Flying Tee. Typically hosting Bingo Wednesdays, Trivia Thursdays, and live music on Saturdays, The Cape is the perfect spot for a fun night out.
In their own words, The Cape is the "family-friendly, dog-friendly, friendly-friendly place to be".
---
Overwhelmed by the sheer amount of choices? You can find even more here. Welcome to the life of a beer-drinking Tulsan.