The bittersweet end of summer brings back to school for the kids, colorful changing leaves, and cooler weather. As you dig out your cutest sweaters, check out some fun things to do this autumn with the family. Tulsa is full of family-friendly attractions and restaurants perfect for a weekend getaway, whether you're vacationing or staycationing.
Read on to discover some of Tulsa's fall favorites for fun memories that you and your loved ones will cherish.
1. Visit the Tulsa Zoo
6421 E 36th St N, Tulsa, OK 74115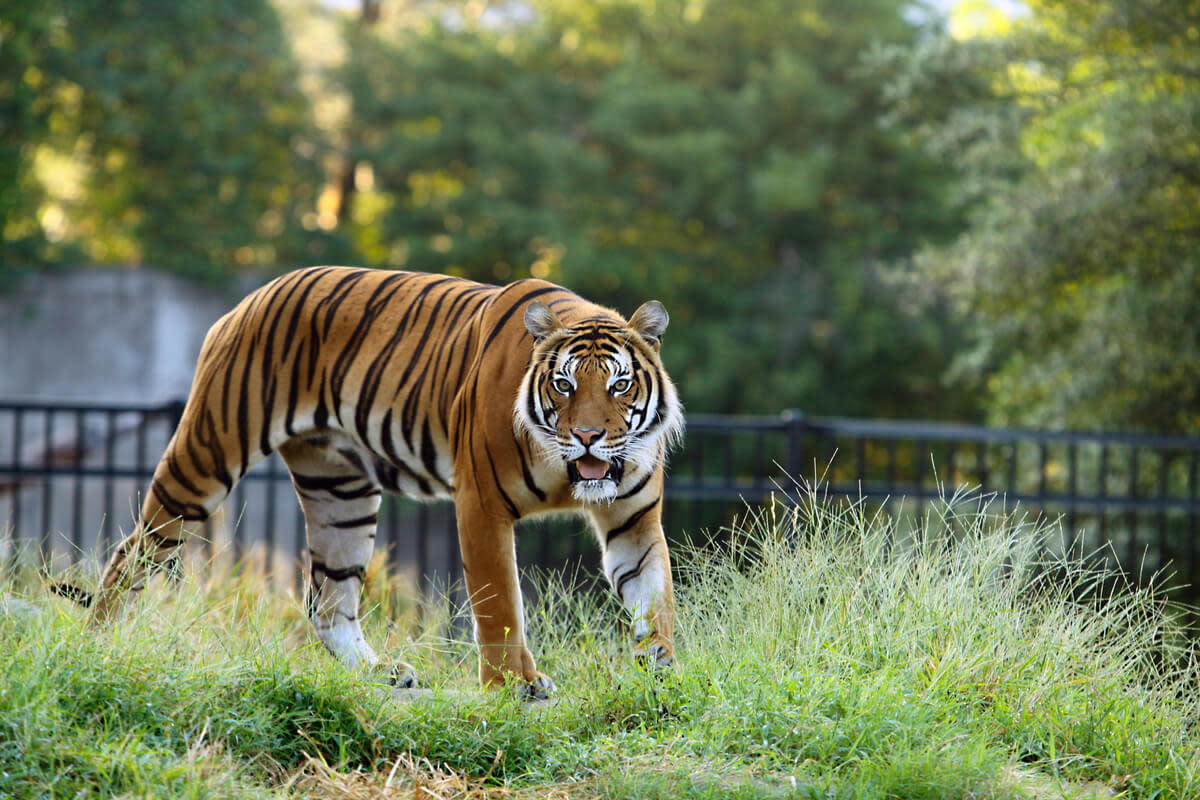 For 90 years, the Tulsa Zoo has inspired a passion for wildlife as a fun and affordable destination where families can connect. Since 1928, the Tulsa Zoo is home to more than 400 species. Many of the animals in zoo care are rare and endangered in the wild, including the new baby Malayan tiger! Visit immersive exhibits, like the Mary K. Chapman Rhino Reserve; learn more about your favorite animals during daily keeper chats; or enjoy the scenery during a round-trip on the train. The Tulsa Zoo is open 363 days a year.
2. Explore the Gathering Place
2650 S John Williams Way East, Tulsa, OK 74114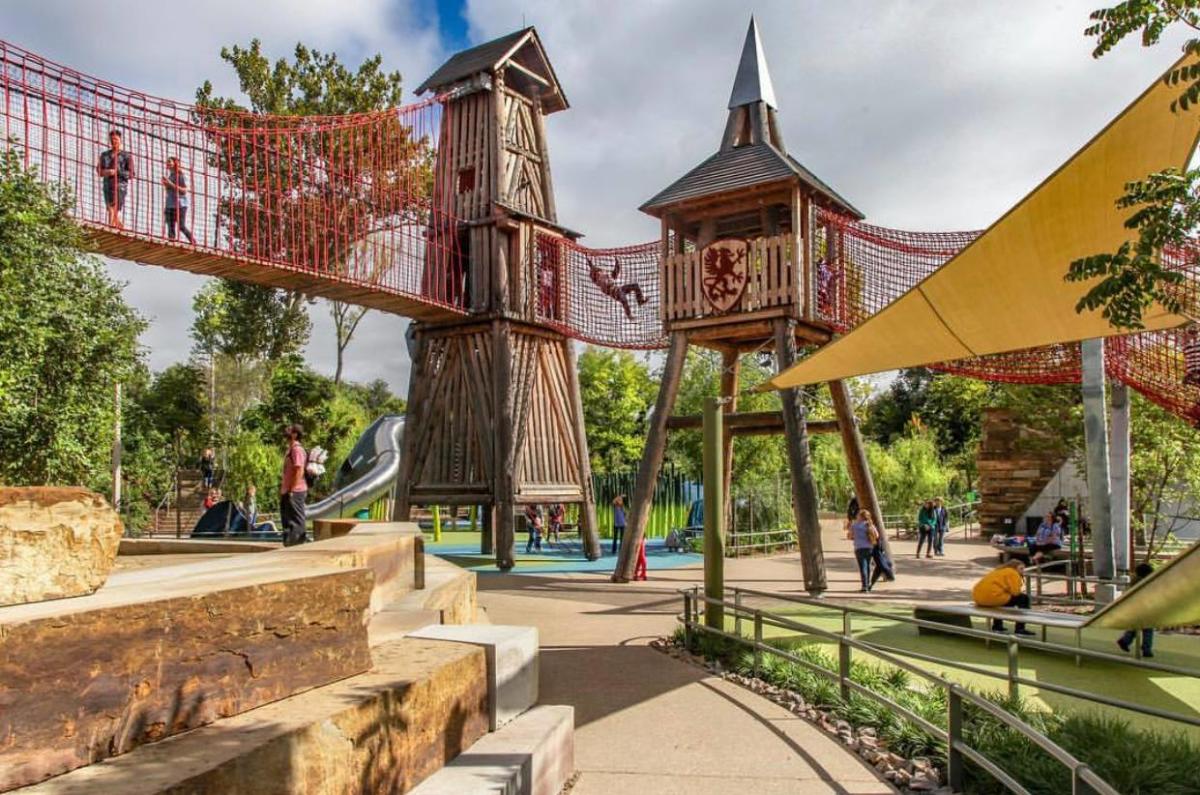 Photo courtesy of Gathering Place.
Tulsa's one-of-a-kind park is fun for all ages. Designed as a vibrant and inclusive space, Gathering Place blends nature with an urban setting. Since opening in 2018 and named USA Today's Best New Attraction, Gathering Place has provided Tulsans and visitors alike with space to play, relax and gather along the river. Halloween weekend in the park will be one to remember. Visit the Gathering Place during "Sweets & Treats on Spooky Street" for fun games, costume contests, live entertainment, and trick-or-treating of course!
3. Catch a football game at The University of Tulsa
3112 E 8th St. Tulsa, OK 74104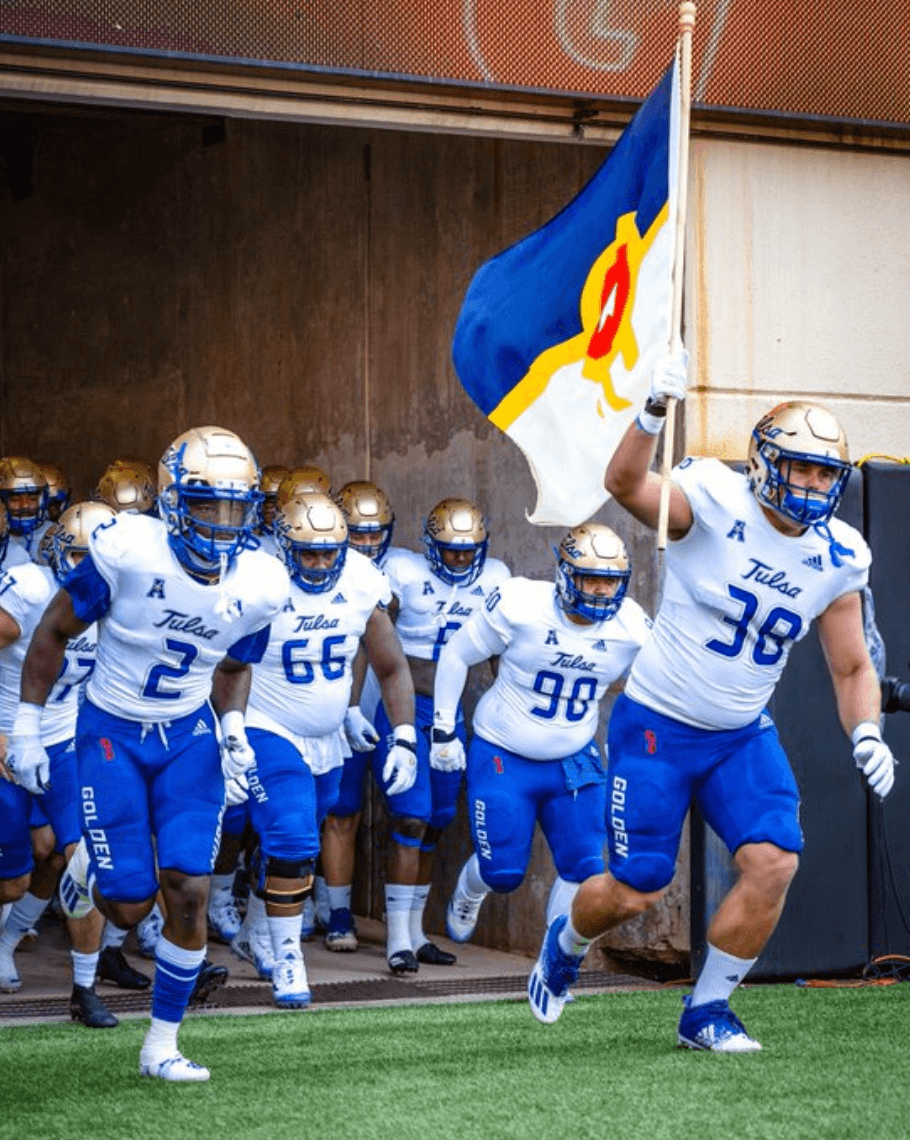 Photo courtesy of The University of Tulsa.
For college football fans, watch the Tulsa Golden Hurricane play at H.A. Chapman Stadium. While on campus, take a tour or just take a stroll and admire the academic buildings while the leaves change color. The campus is located on historic Route 66 and has a beautiful view of the downtown Tulsa skyline. Down the street from the stadium are other Route 66 landmarks including Mother Road Market, Buck Atom's and more!
4. Find your inner rocket scientist the Tulsa Air & Space Museum
3624 N 74th E Ave Tulsa, OK 74115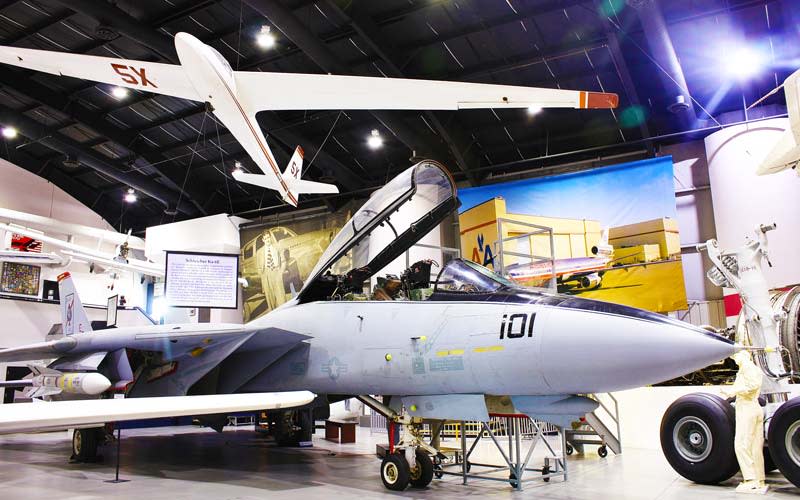 Photo courtesy of the Tulsa Air & Space Museum.
Go back in time and experience Tulsa's aerospace history. Enjoy the unique opportunity to look at vintage planes while also taking delight in the many interactive exhibits. Get in the "cockpit" as you fly on a jet simulation, maneuver robotic arms like an astronaut in space and more. Travel through the vast unknowns of space in the planetarium, which is the second of its kind in the world. The Tulsa Air and Space Museum & Planetarium is open 10 a.m. to 4 p.m Monday through Saturday.
5. Scoop up some fun at Beatrice Ice Cream Co.
11 E Reconciliation Way, Tulsa, OK 74103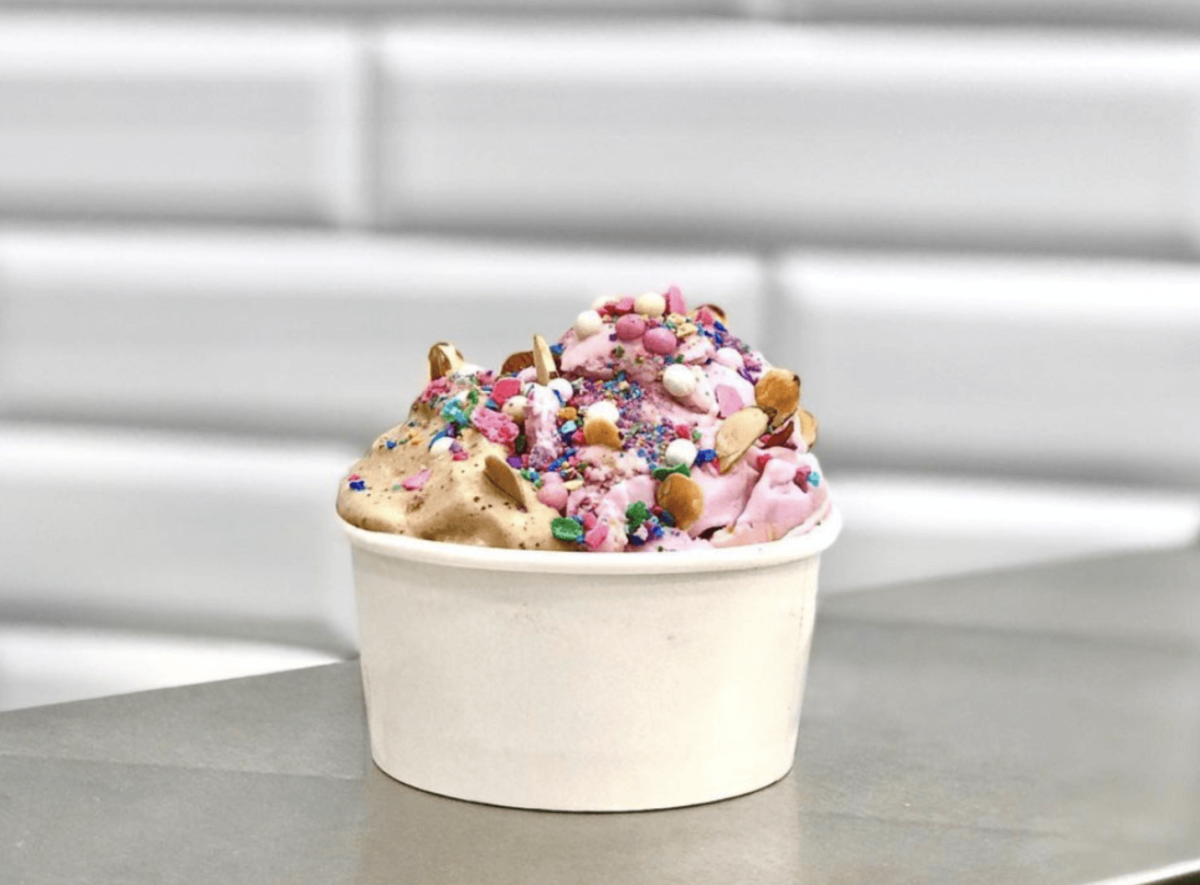 Photo courtesy of Beatrice Ice Cream Co.
Looking to treat yourself to something sweet? Beatrice Ice Cream Co. offers delicious ice cream located in the Tulsa Arts District downtown. Build your own cookie sandwich or enjoy your scoop in a waffle cone made fresh right before your eyes. They have plenty to choose from, even vegan options, to satisfy everyone in your group.
6. Admire Philbrook Museum of Art
2727 S Rockford Rd, Tulsa, OK 74114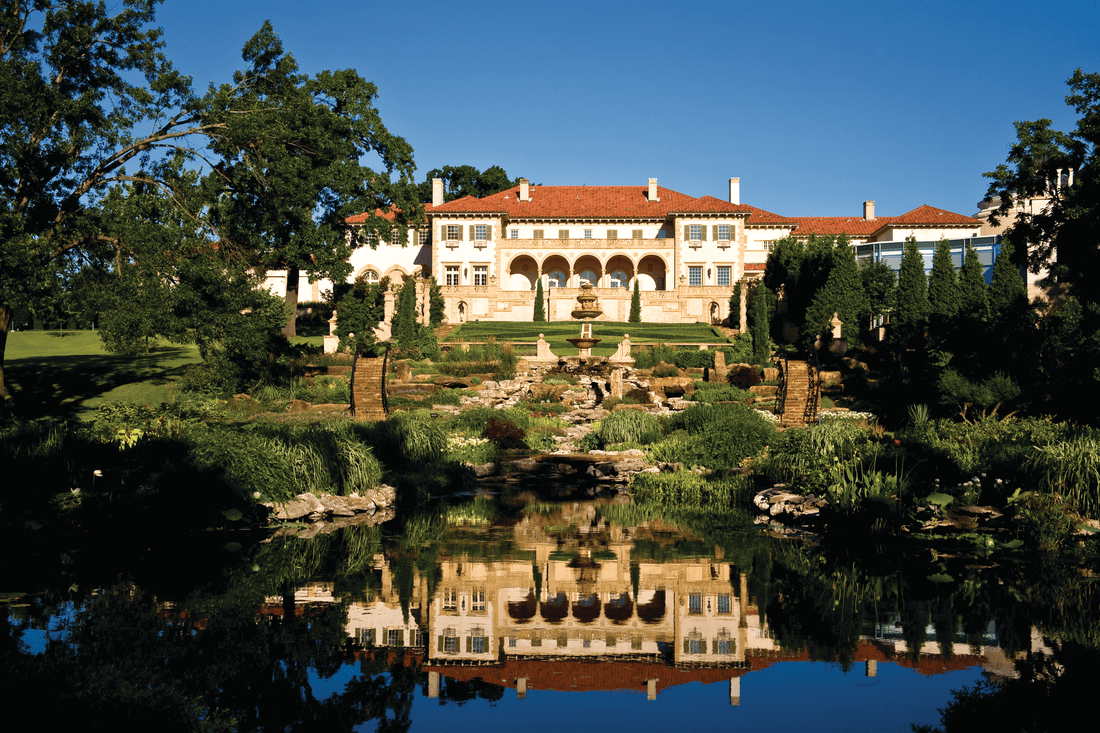 Photo courtesy of Philbrook Museum.
Named "the most beautiful place in Oklahoma" by House Beautiful magazine, Philbrook Museum of Art is an essential stop on any itinerary. Nestled on 25-acres of pristine gardens in the heart of midtown Tulsa, Philbrook Museum offers world-class art in a villa that transports visitors to the Italian countryside. The gardens are the perfect place to take family holiday card photos when the leaves are changing colors. Philbrook was founded out of the historical home of Waite and Genevieve Phillips but includes modern additions such as the auditorium, restaurant, library, and educational studios.
7. Enjoy a game at ONEOK Field
201 N Elgin Ave. Tulsa, OK 74120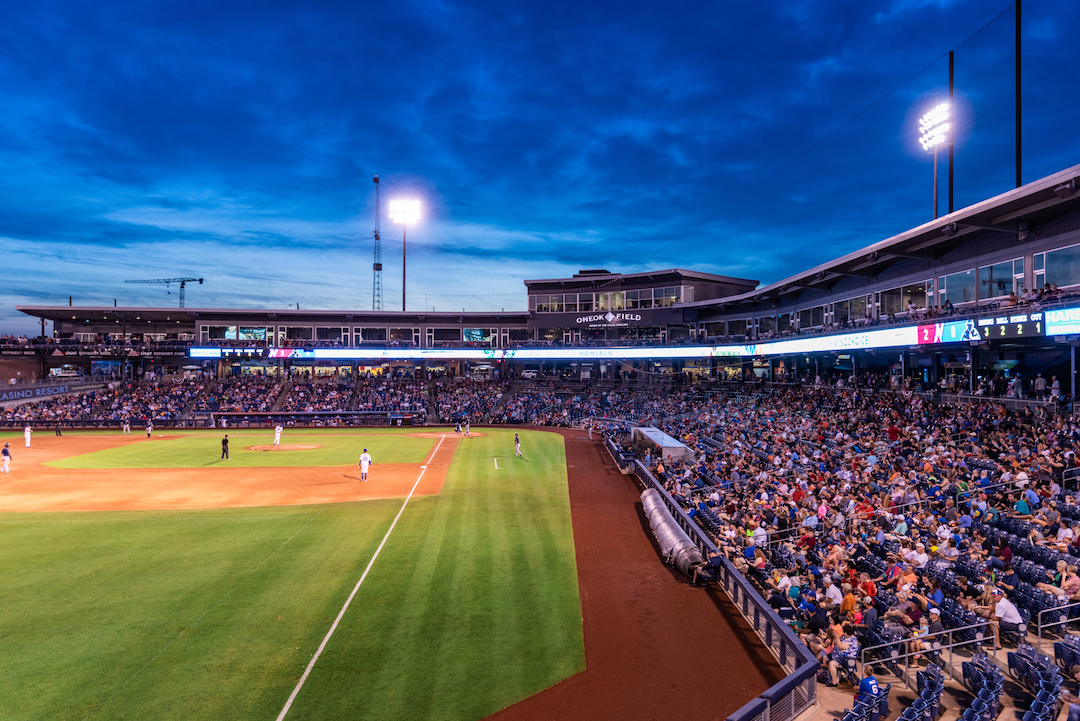 Photo courtesy of ONEOK field.
The only thing more delightful than donning your favorite jersey, grabbing a stadium meal, and kicking back in your seat along the goal line on a crisp summer evening, is doing the exact same thing on an even crisper fall evening. Tulsa's professional soccer team, FC Tulsa, is playing this fall at ONEOK field. From fireworks and live music, to jeering at the calls with your fan-neighbors, don't miss this experience at ONEOK Field. Grab your tickets at https://www.fctulsa.com/tickets.
8. Discover underwater life at the Oklahoma Aquarium
300 Aquarium Dr, Jenks, OK 74037

Photo courtesy of the Oklahoma Aquarium.
Underwater experiences await you throughout the Oklahoma Aquarium galleries featuring aquatic life from our oceans, rivers, lakes and streams. See the largest bull shark collection in the world through a unique walk-through tunnel and dome. Send the kids crawling through the Kelp Forest and Discovery Caves and Extreme Amazon to come face-to-face with exotic stingrays, iguanas and fish from these habitats. Get even closer by rolling up your sleeves at interactive touch and feed tanks. The Oklahoma Aquarium is open every day except Christmas from 10 a.m. to 6 p.m., with the last entry at 5 p.m.
9. Hike Turkey Mountain
6800 S. Elwood Ave. Tulsa, OK 74132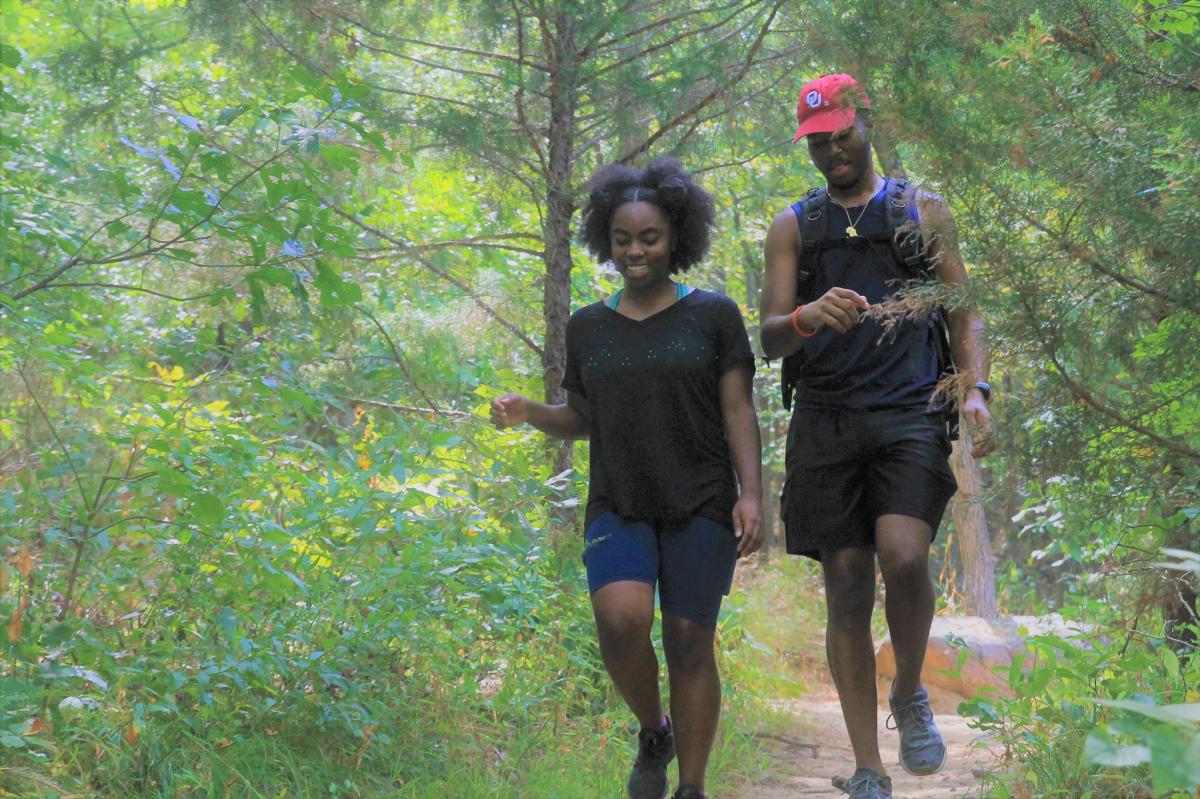 Photo courtesy of Turkey Mountain Urban Wilderness.
One of northeast Oklahoma's unique recreational treasures, Turkey Mountain Urban Wilderness encompasses several hundred acres of rugged park land located only a few miles from Tulsa's vibrant downtown. The landscape creates a sense of being far from city life, surrounding visitors with a thick canopy of trees. Turkey Mountain is dog friendly and offers miles of winding dirt trails for hiking, mountain biking and trail running.
10. Get creative at ahha Tulsa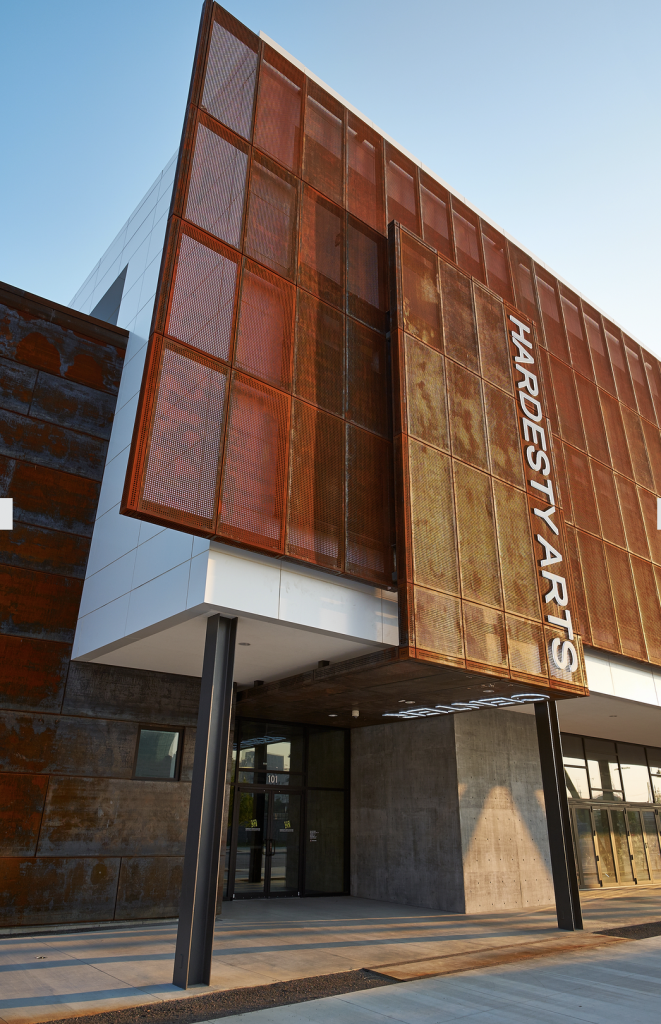 Photo courtesy of ahha.
Originally the Arts & Humanities Council of Tulsa, ahha Tulsa is a dazzling mecca of art and creativity in the heart of the Tulsa Arts District. The 40,000 square-foot arts center includes galleries, immersive art and offers a diverse array of arts and humanities experiences year-round. Visitors are encouraged to explore, learn and create through different hands-on activities throughout the building.
11. Grab a Frios Gourmet Pop
105 N Greenwood Ave, Tulsa, OK 74120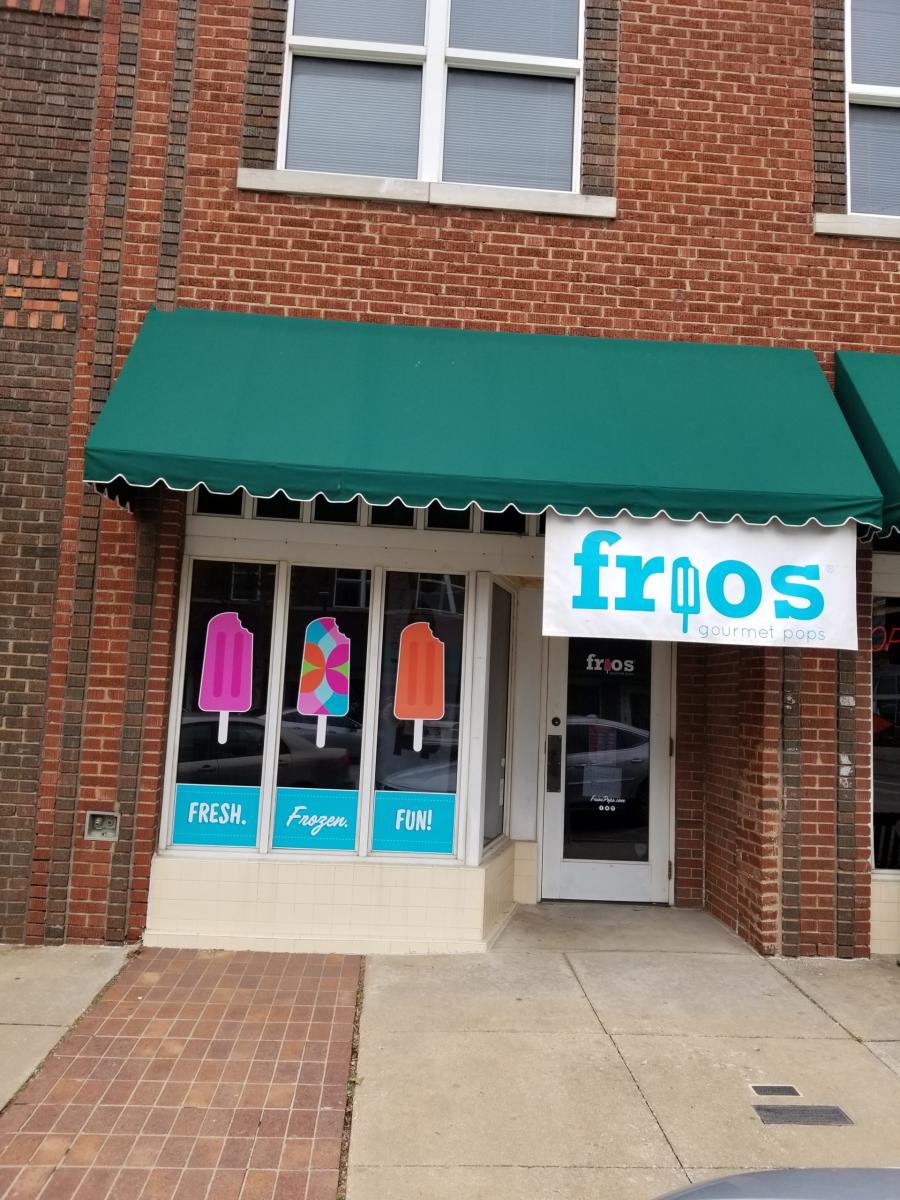 Photo courtesy of Frios Gourmet Pops.
Frios Pops are gourmet frozen desserts made from regionally sourced fruits and dairy products. Frios Gourmet Pops opened its first Oklahoma storefront in the Historic Greenwood District on July 1, 2017 and have been serving up the best frozen dessert to the wonderful people of Tulsa and beyond. The company offers a wide range of unique flavors including blueberry cheesecake, banana pudding, blueberry lemonade, caramel sea salt, and many more. The flavors revolve around the seasonality of available fruits and produce so you can expect some delicious fall flavors.
12. Experience history at Greenwood Rising
23 N Greenwood Ave, Tulsa, OK 74120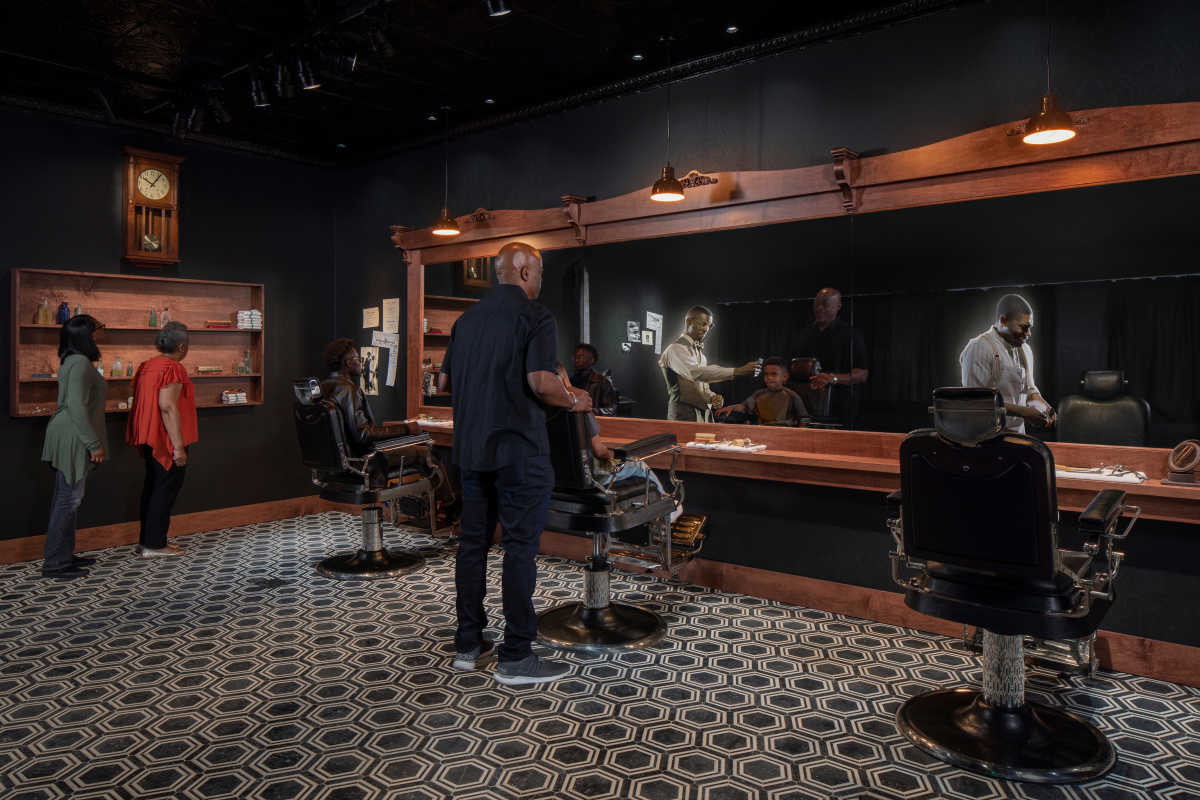 Photo courtesy of Greenwood Rising.
Greenwood Rising, a state-of-the-art history center located at the entrance of Tulsa's Greenwood District, provides an opportunity for visitors to reflect upon and honor the legacy of Black Wall Street before and after the Tulsa Race Massacre of 1921. It recently opened in Summer 2021. Learn more and keep up to date by visiting their website, tulsa2021.org/rising.
13. Dine at Wanda J's Next Generation Restaurant
111 N Greenwood Ave, Tulsa, OK 74120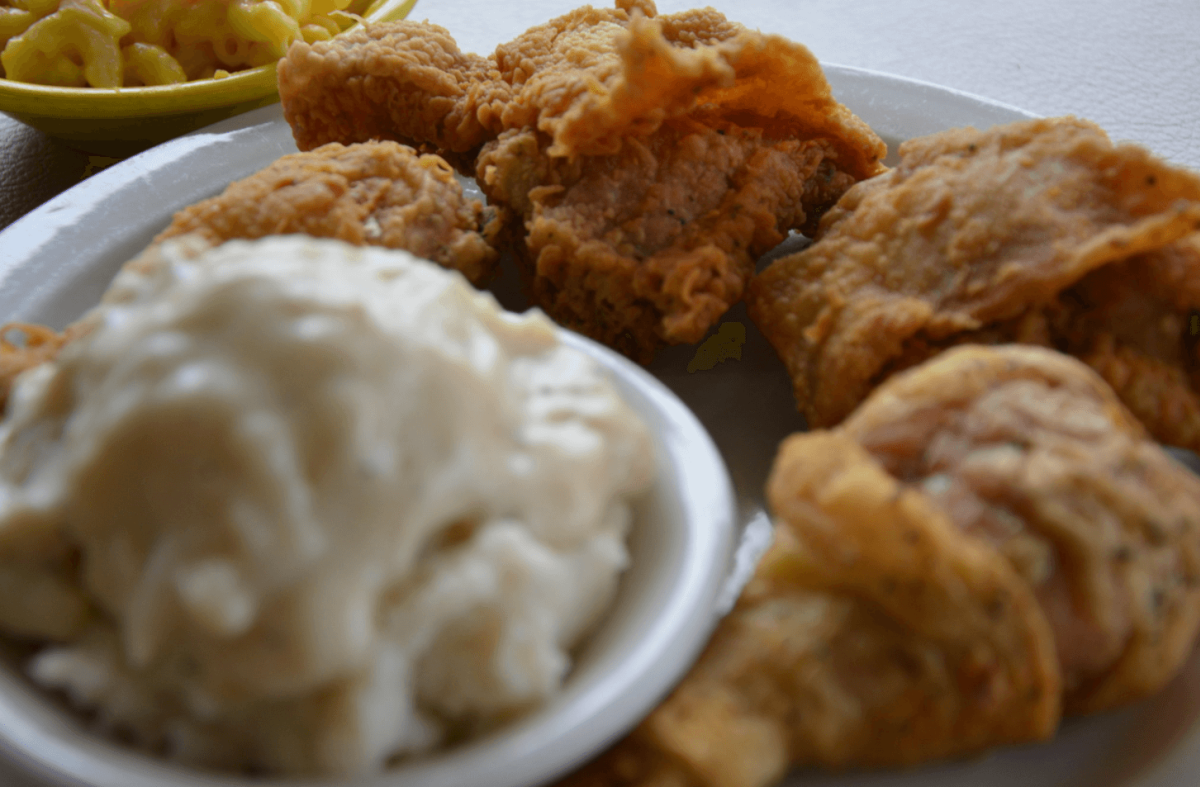 Photo courtesy of Wanda J's Next Generation Restaurant.
If you're in the historic Greenwood district, Wanda J's is the perfect spot for a cozy fall lunch or dinner. This Tulsa staple is the epitome of comfort food and has a long history of celebrating the legacy of local cooking legend, Wanda Jefferson Armstrong. From catfish to cobbler, this Greenwood icon will make you feel right at home, even if you didn't grow up on authentic Southern fare. Dine in or carry out, Wanda J's will satisfy your Southern comfort cravings.
14. Have a fall photoshoot at the Tulsa Botanic Garden
3900 Tulsa Botanic Dr, Tulsa, OK 74127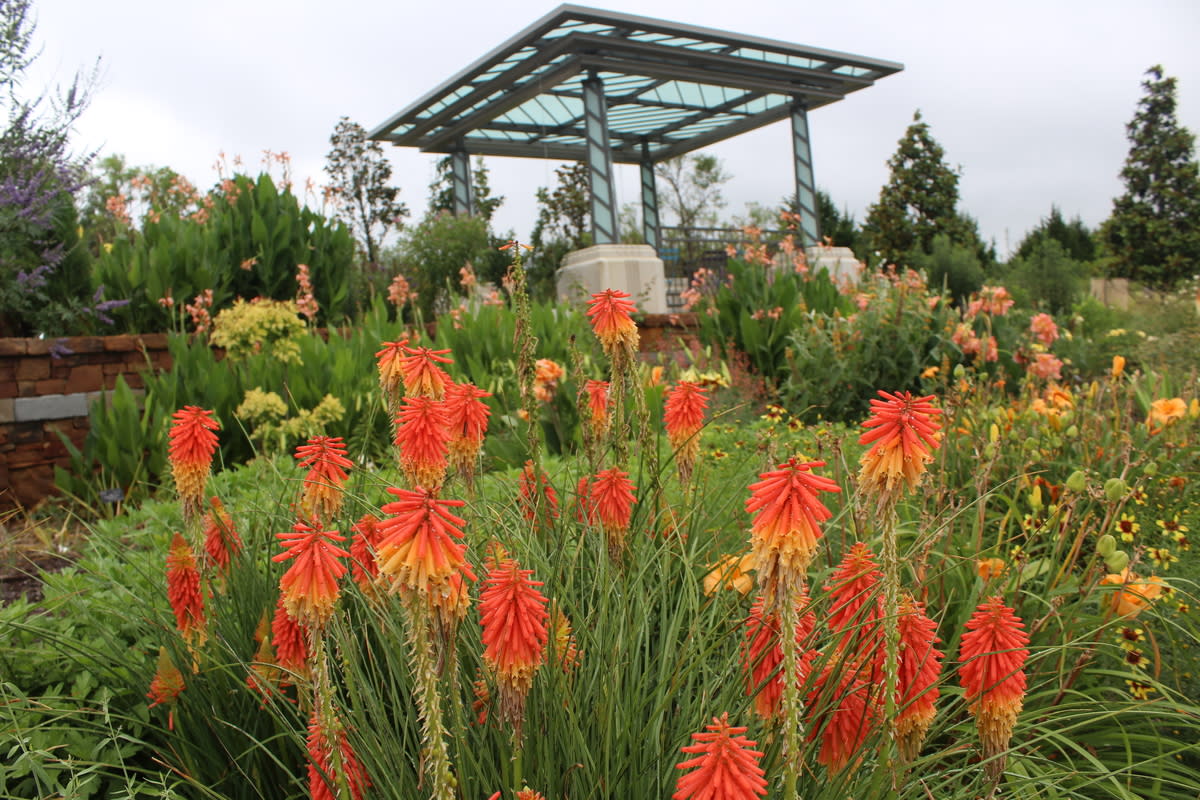 Photo courtesy of Tulsa Botanic Garden.
Join in the fun at Tulsa Botanic Garden's autumn paradise. Visit during the 6th annual Scarecrow Exhibit, where handmade scarecrows from schools, businesses, artists, and other community members are on display from September 23 through November 7, 2021. Experience the Tulsa Botanic Garden's beautifully decorated pumpkin labyrinth that creates a mosaic design. The Tulsa Botanic Garden is nestled in the Osage Hills, just eight miles northwest of downtown.